Classifica Italia 26 novembre 2015, Biebs battuto dagli One Direction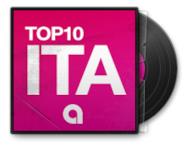 La classifica FIMI della settimana incorona gli One Direction su Justin Bieber fra gli album. Nella chart dei singoli, invece, continua il dominio di Adele: leggi tutto!
La classifica FIMI della settimana fra il 13 novembre e il 19 novembre 2015 vede una lotta fra teen idol per quanto riguarda i dischi, mentre fra i singolo continua il dominio quasi incontrastato di Adele con Hello.
Fra gli album la spuntano gli One Direction con "Made in the A.M." su Justin Bieber con "Purpose", anche se la scontro è parecchio acceso. Il canadese sta facendo benissimo in tutto il mondo, secondo solo ad Adele.
Al terzo posto si piazza Laura Pausini con "Simili".
Fuori dal podio troviamo la new entry Battiato con l'antologico "Le nostre anime" e, al quinto posto, un altro grande della musica italiana: Francesco De Gregori con il suo "De Gregori canta Bob Dylan - Amore e furto".
Sale di due posizioni anche "Cinema" di Andrea Bocelli, sesto, mentre Il Volo con "L'amore si muove" scendono in settima piazza.
Mika con No Place in Heaven è ottavo, mentre Pop-Hoolista in versione deluxe di Fedez è nono. Chiude la classifica FIMI degli album più venduti "TZN - The Best of Tiziano Ferro".
Classifica FIMI - album più venduti (13 novembre - 19 novembre 2015)
Made in the A.M. - One Direction
Purpose - Justin Bieber
Simili - Laura Pausini
Anthology - Le nostre anime - Franco Battiato
De Gregori canta Bob Dylan - Amore e furto - Francesco De Gregori
Cinema - Andrea Bocelli
L'amore si muove - Il Volo
No Place In Heaven - Mika
Pop-Hoolista CosoDipinto Edition - Fedez
TNZ - The Best of Tiziano Ferro - Tiziano Ferro
Fra i singoli, invece, la classifica FIMI incorona ancora Adele, Justin Bieber e Marco Mengoni. In pratica è uguale alla settimana scorsa.
Stesso discorso per le posizioni dalla quattro alla sei, occupate da Roma-Bangkok di Baby K feat. Giusy Ferreri, Sugar di Robin Schulz e Sorry di Justin Bieber.
Locked Away di R. City feat. Adam Levine, Renegades degli X Ambassadors e 21 grammi di Fedez salgono rispettivamente al settimo, ottavo e nono posto. Per il rapper e giudice di X Factor c'è anche il rientro in Top 10. A fine classifica troviamo i Coldplay con il primo singolo tratto da "A Head Full Of Dreams", Adventure of a Lifetime.
Classifica FIMI - singoli più scaricati e ascoltati (13 novembre - 19 novembre 2015)
Hello - Adele
What Do You Mean? - Justin Bieber
Ti ho voluto bene veramente - Marco Mengoni
Roma-Bangkok - Baby K feat. Giusy Ferreri
Sorry - Justin Bieber
Sugar - Robin Schulz feat. Francesco Yates
Locked Away - R. City feat. Adam Levine
Renegades - X Ambassadors
21 grammi - Fedez
Adventure of a Lifetime - Coldplay
Classifica Italia 26 novembre 2015, Biebs battuto dagli One Direction