News & Gossip
Amy Winehouse At The BBC: cofanetto con 4 dischi in arrivo
'Amy Winehouse At The BBC' è l'ultimo pezzo di una discografia che difficilmente riuscirà a dire altro e per questo motivo è imperdibile!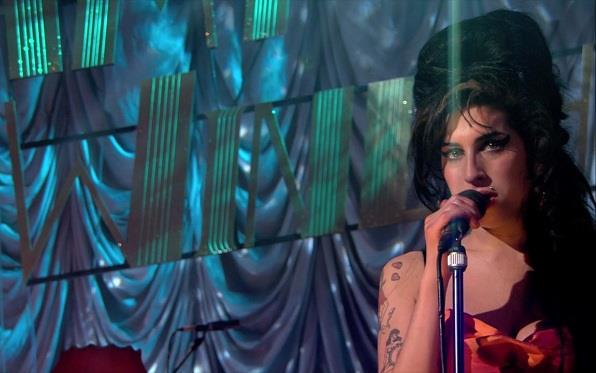 Sta per uscire un nuovo album di Amy Winehouse, o meglio un cofanetto intitolato 'Amy Winehouse At The BBC'. Il box uscirà il 12 novembre e conterrà ben quattro dischi: tre sono dvd di spettacoli dal vivo e l'altro è un album live. Qui sotto il trailer di presentazione.
Tutti i proventi del cofanetto saranno devoluti alla Fondazione Amy Winehouse, il cui scopo è dare aiuto e sostegno ai giovani in difficoltà in tutto il mondo.
Di seguito trovate la tracklist completa di 'Amy Winehouse At The BBC':
1) A Tribute To Amy Winehouse By Jools Holland
'Stronger Than Me'
'Take The Box'
'Teach Me Tonight' feat. Jools Holland
'Rehab'
'Tenderly' feat. Jools Holland
'Tears Dry On Their Own'
'Monkey Man' feat. Jools Holland
'I Heard It Through The Grapevine' feat. Paul Weller e Jools Holland
'Don't Go To Strangers' feat. Paul Weller e Jools Holland
'Love Is A Losing Game'
2) The BBC Sessions
'Know You Now' (Summer Sundae 2004)
'Fuck Me Pumps' (T In The Park 2004)
'In My Bed' (T In The Park 2004)
'October Song' (T In The Park 2004)
'Rehab' (Pete Mitchell 2006)
'You Know I'm No Good' (Jo Whiley Live Lounge 2007)
'Just Friends' (Big Band Special 2009)
'Love Is A Losing Game' (Jools Holland 2009)
'Tears Dry On Their Own' (Jo Whiley Live Lounge 2007)
'Best Friends, Right?' (Summer Sundae 2004)
'I Should Care' (The Stables 2004)
'Lullaby Of Birdland' (The Stables 2004)
'Valerie' (Jo Whiley Live Lounge 2007)
'To Know Him Is To Love Him' (Pete Mitchell 2006)
3) Amy Winehouse - BBC One Sessions Live At Porchester Hall
'Know You Now'
'Tears Dry On Their Own'
'You Know I'm No Good'
'Just Friends'
'He Can Only Hold Her'
'I Heard Love Is Blind'
'Rehab'
'Take The Box'
'Some Unholy War'
'Back To Black'
'Valerie'
'Addicted'
'Me & Mr Jones'
'Monkey Man'
4) Amy Winehouse - The Day She Came To Dingle
'Tears Dry On Their Own'
'You Know I'm No Good'
'Love Is A Losing Game'
'Back To Black'
'Rehab'
'Me & Mr Jones'
Iscriviti alla newsletter di AllSongs
Riceverai i nostri aggiornamenti anche via email, è semplicissimo!

Iscrivendoti acconsenti alle condizioni d'uso di AllSongs