Nuove Uscite
Amy Winehouse, il 30 ottobre esce la colonna sonora di "Amy": scopri la tracklist
C'è attesa tra i fans per l'uscita della colonna sonora che ha accompagnato il docufilm realizzato da Asif Kapadia sulla vita della 27enne.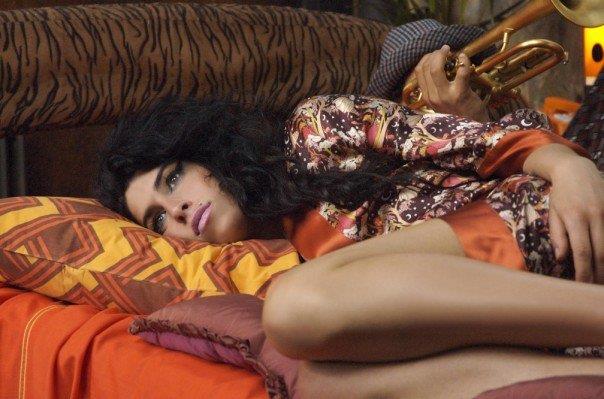 Dopo il grande successo ottenuto nelle sale cinematografiche di tutto il mondo dal docufilm "Amy", incentrato sulla vita dell'indimenticabile Amy Winehouse, il prossimo 30 ottobre uscirà la colonna sonora della pellicola realizzata da Asif Kapadia.
C'è grande attesa per la release della soundtrack, poiché il disco conterrà alcuni dei brani più famosi dell'artista scomparsa nel 2011 a soli 27 anni ed alcune chicche inedite.
Tra queste una versione demo di Like smoke ed una edizione speciale e "downtempo" di Back to black che è stata titolata Some unholy war. Oltre a questo, nella tracklist troverai anche le musiche del compositore brasiliano Antonio Pinto.
Imperdibili, tra le altre cose, anche il duetto con per la canzone Body and Soul.
Ecco la tracklist completa del disco:
Antonio Pinto: Opening
Amy Winehouse: Stronger Than Me
Antonio Pinto: Poetic Finale
Amy Winehouse: What Is It About Men [Live @ North Sea Jazz Festival]
Antonio Pinto: Walk
Amy Winehouse: Some Unholy War [Downtempo version]
Antonio Pinto: Holiday Texts
Antonio Pinto: Kidnapping Amy
Amy Winehouse: Like Smoke [Demo]
Amy Winehouse: Tears Dry On Their Own
Antonio Pinto: Seperacao Fotos
Strange Cargo: The Name of the Wave
Amy Winehouse: Back to Black [A cappella / Album Medley]
Antonio Pinto: Cynthia
Amy Winehouse: Rehab [Live on Jools Holland]
Antonio Pinto: In the Studio
Amy Winehouse: We're Still Friends [Live @ Union Chapel]
Antonio Pinto: Amy Lives
Amy Winehouse: Love is a Losing Game [Live @ Mercury Awards]
Antonio Pinto: Arrested
Amy Winehouse & Tony Bennett: Body and Soul
Antonio Pinto: Amy Forever
Amy Winehouse: Valerie [Live @ BBC]
Iscriviti alla newsletter di AllSongs
Riceverai i nostri aggiornamenti anche via email, è semplicissimo!

Iscrivendoti acconsenti alle condizioni d'uso di AllSongs