Video ufficiali
Pete Doherty, il video di Flags of the Old Regime dedicato ad Amy Winehouse
Guarda su AllSongs il video ufficiale di "Flags of the Old Regime", la canzone di Pete Doherty dedicata alla sua amica Amy Winehouse, e leggi il testo.
Pete Doherty ha caricato su YouTube il video di "Flags of the Old Regime", il suo singolo di beneficenza per la Fondazione Amy Winehouse, che aiuta e dà sostegno ai giovani con problemi di alcol e droga.
La traccia, che vede la partecipazione di Drew McConnell (Babyshambles) al basso, Jamie Morrison alla batteria, Stephen Large alla tastiera e Stepehn Street alla chitarra acustica e alle percussioni, con archi arrangiati da John Metcalfe (Durutti Column), sarà pubblicata ufficialmente il 9 marzo da Walk Tall Recordings.
Il video, diretto in bianco e nero da Katia de Vidas, è stato girato al Karma Sound Studios in Thailandia, dove Pete sta cercando per l'ennesima volta di disintossicarsi - e in effetti sembra aver messo su qualche chilo in più.
Ma le novità per il cantante inglese non finiscono qui perché è stata comunicata la reunion dei Libertines, che si esibiranno anche in Italia per un'unica data a Milano il 4 luglio 2015.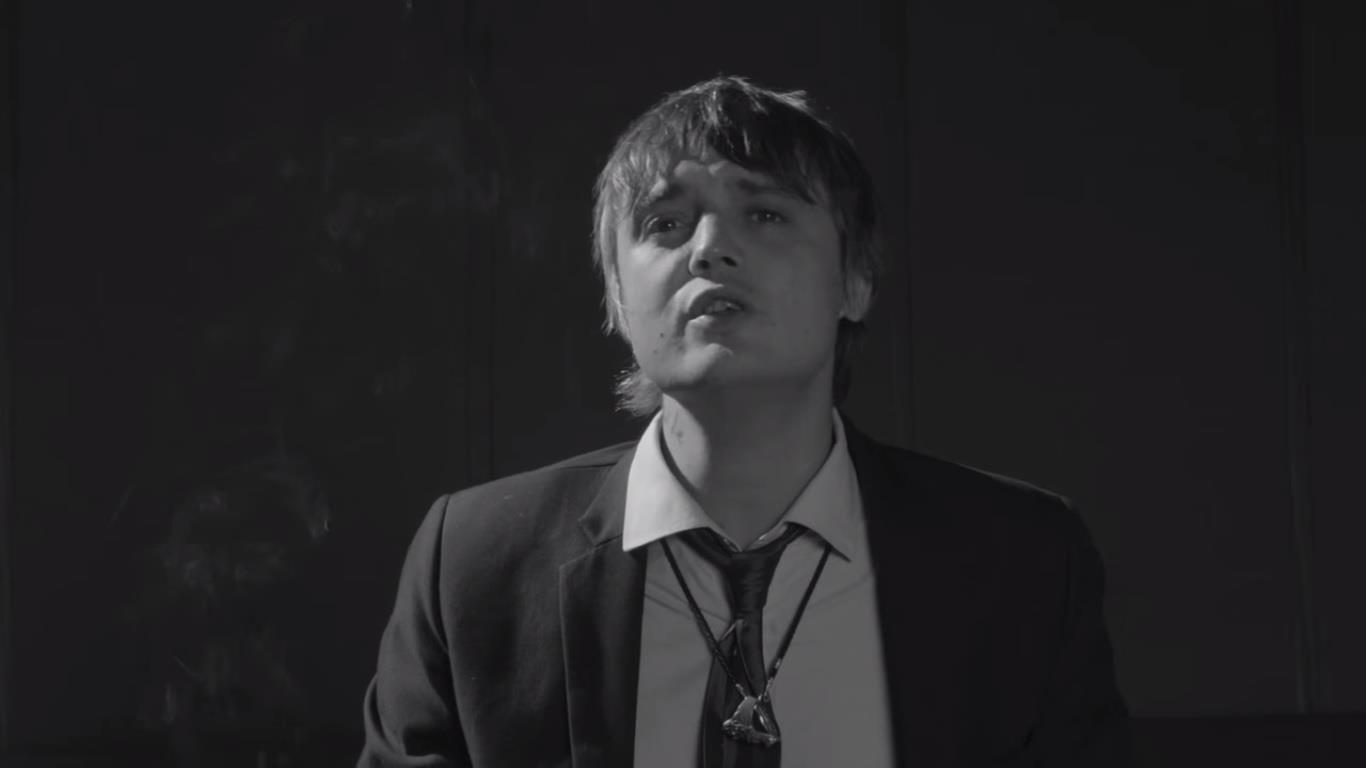 Lyrics Flags of the Old Regime - Pete Doherty
Let's have it right
We all know the score
Been up for three nights
You're stuck behind the door
Chewing off your jaw
The fame they stoned you in
You soldiered it
And made your fortune but you broke inside
I don't wanna die anymore
Anymore than I did wanna die before
The fame they stoned you in
You soldiered it
And you made your fortune but you broke inside
Stand up there in front of the whole world
And you don't feel them songs no more
Oh me
Oh my
Amy
You won't be coming down tonight
So let's have it right
We all know the score
Been up for four nights
You're stuck behind the door
Chewing off your jaw
The fame they stoned you in
Your tiny shoulders soldiered it
And you made your fortune but you ---- broke inside
And you have to stand up there in front of the whole wide world
And you don't feel them songs no more
Oh me
Amy
Amy
You won't be coming down tonight
Iscriviti alla newsletter di AllSongs
Riceverai i nostri aggiornamenti anche via email, è semplicissimo!

Iscrivendoti acconsenti alle condizioni d'uso di AllSongs