Nuove Uscite
Arctic Monkeys, Do I Wanna Know?: ascolta il nuovo singolo 2013
Gli Arctic Monkeys sono tornati con un nuovo singolo: si intitola 'Do I Wanna Know?' e si può già ascoltare su Allsongs!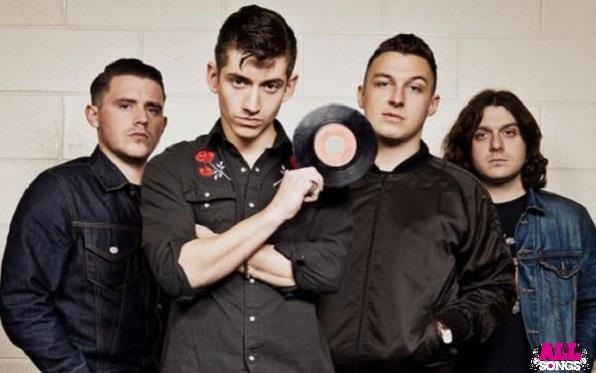 Arctic Monkeys - Do I Wanna Know? nuovo singolo
Gli Arctic Monkeys avevano presentato la nuova canzone 'Do I Wanna Know?' durante il tour statunitense, per la prima volta durante un concerto in California a maggio.
Ma ora è finalmente arrivata la versione in studio del nuovo singolo: il brano, già in vendita negli store digitali, sicuramente farà parte del prossimo album della band inglese, che segue 'Suck It And See' del 2011 e che dovrebbe uscire entro la fine dell'anno.
Arctic Monkeys - Do I Wanna Know? video ufficiale
Ricordiamo che il tour 2013 degli Arctic Monkeys sta per arrivare in Italia. La band di Sheffield suonerà con i The Vaccines il 10 luglio all'Ippodromo delle Capannelle di Roma (Rock in Roma) e l'11 luglio in piazza Castello a Ferrara (Ferrara sotto le stelle). Ma è stato aggiunto anche un concerto autunnale: il 13 novembre a Milano, al Mediolanum Forum di Assago.
Arctic Monkeys - Do I Wanna Know? testo
Have you got colour in your cheeks?
Do you ever get the feeling that you can't shift the tide
That sticks around like something's in your teeth
And some aces up your sleeve
I had no idea that you're in deep
I dreamt about you near me every night this week
How many secrets can you keep?
Cause there's this tune I found that makes me think of you somehow
When I play it on repeat
Until I fall asleep
Spilling drinks on my settee

With this feeling first on the plate
Cause I've been hoping that you'd state
That the nights were never engraved
For saying things that you can't say some other day

Crawlin' back to you
And I thought I'd crawl in here, give it a few
As I always do
Waking up to
Was it me and yours to fall first from loving you?
And I tell it true
Crawling back to you

So have you got the goods?
Been wondering if you're heart's still open
And if so I wanna know what time it shuts
Simmer down, pucker up
And I'm sorry to interrupt
It's just I'm constantly on the cusp
Of trying to kiss you
I don't know if you feel the same as I do
We could be together if you wanted to

With this feeling first on the plate
Cause I've been hoping that you'd state
That the nights were never engraved
For saying things that you can't say some other day

Crawlin' back to you
And I thought I'd crawl in here, give it a few
As I always do
Waking up to
Was it me and yours to fall first from loving you?
And I tell it true
Crawling back to you
Ti potrebbe interessare anche:
Iscriviti alla newsletter di AllSongs
Riceverai i nostri aggiornamenti anche via email, è semplicissimo!

Iscrivendoti acconsenti alle condizioni d'uso di AllSongs