News & Gossip
Ariana Grande imita (benissimo) Britney Spears e Christina Aguilera (VIDEO)
Ospite di Jimmy Fallon, la popstar americana ha dato prova delle sue incredibili doti canore imitando Britney Spears, Christina Aguilera e Celine Dion!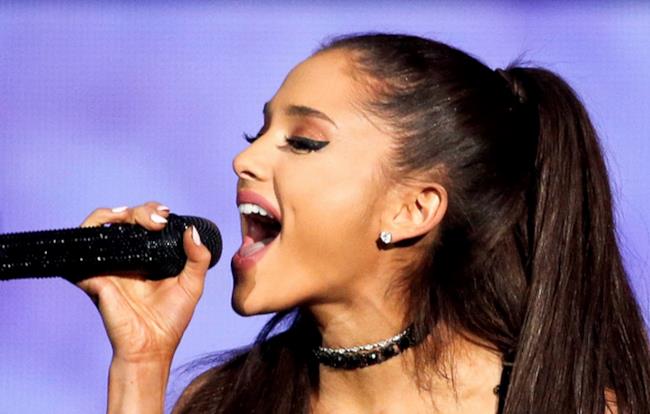 Ok, che Ariana Grande avesse una bellissima voce lo sapevamo, ma chi avrebbe mai immaginato che fosse anche una grande imitatrice?
La popstar, ospite al The Tonight Show Starring Jimmy Fallon, ha mostrato tutta la sua bravura a Wheel of Musical Impressions: il gioco consiste nel cantare con lo stile dell'artista che ti è stato assegnato.
Un po' come ha fatto nel promo dell'ultima edizione di The Voice USA, in cui ha imitato Miley Cyrus, Britney Spears, Lady Gaga e Cher - ma lì era tutto organizzato, non c'era posto per l'improvvisazione.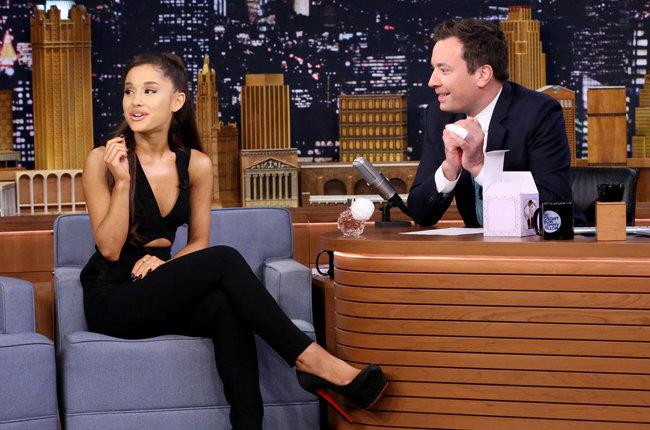 Ariana ha dovuto cantare "Mary Had a Little Lamb" come , "The Wheels on the Bus" come e "Can't Feel My Face" come - e il risultato è stato perfetto!
Anche Jimmy Fallon non se l'è cavata male interpretando "Cheerleader" come Aaron Neville, "Can't Feel My Face" come , e alla fine in duetto con la Grande sulla canzone di The Weeknd che sta spopolando in America.
Durante la puntata, la cantante di "Problem" ha anche annunciato il suo nuovo singolo, che si intitola "Focus" e che anticipa il prossimo attesissimo album "Moonlight".
Guarda qui sotto il video
Iscriviti alla newsletter di AllSongs
Riceverai i nostri aggiornamenti anche via email, è semplicissimo!

Iscrivendoti acconsenti alle condizioni d'uso di AllSongs