Nuove Uscite
Austin Mahone, ascolta Put It On Me e leggi il testo della canzone
Il cantante statunitense è tornato con "Put It On Me", che vede il featuring del rapper di colore Sage the Gemini. Non si tratta di un nuovo singolo... ma ci piace!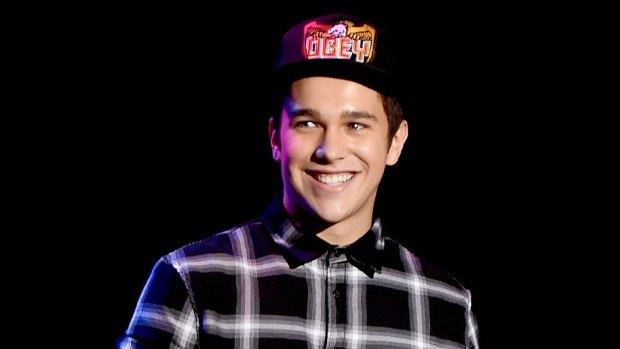 Nell'ultimo periodo le Mahomies possono ritenersi davvero fortunate: , infatti, non smette di pubblicare nuovi brani sul suo account ufficiale SoundCloud.
L'ultimo in ordine di tempo si intitola "Put It On Me" e prosegue la svolta sexy intrapresa dal cantante americano, che si contende il titolo di nuovo Justin Bieber con - e ce la sta mettendo proprio tutta per diventarlo.
Nel pezzo, che vede la collaborazione del rapper Sage The Gemini, Austin canta: "You know what I need/A night alone with your body/Put it on me", che in italiano vuol dire "Lo sai di cosa ho bisogno/Una notte da solo con il tuo corpo/Mettilo su di me".
La popstar ha solo 19 anni e queste nuove canzoni, che a parte "Dirty Work" non sono singoli ufficiali, dimostrano tutta la sua poliedricità. Parliamo ad esempio di "Do It Right", la toccante "Not Far" dedicata alla nonna morta di cancro e "On Your Way".
Ascolta qui sotto Put It On Me, a seguire il testo della canzone.
Austin Mahone - Put It On Me lyrics
Austin Mahone
I don't wanna leave here without ya, I want you to know
All night I've been thinking about ya, so if you ready to go
Baby come on my way, I can tell by the look that's all on your face
You want it too

Austin Mahone
But you can't around me, you don't know what you started
You know what I need, a night alone with your body
Put it on me, p-put it on me, p-put it on me
Put it on me, put it on me, p-put it on me, p-put it on me

Austin Mahone
Can't help myself, girl I wanna feel on it, back it up on me
And you can tell how bad I want it, I wanna like you on me
Baby come on my way, I can tell by the look that's all on your face
You want me too

Austin Mahone
But you can't around me, you don't know what you started
You know what I need, a night alone with your body
Put it on me, p-put it on me, p-put it on me
Put it on me, put it on me, p-put it on me, p-put it on me

Sage the Gemini
I feel like it's time already
I feel like you made up your mind already
Your ex feeding you lies, got you fed up
Time to cross him out like the sign on Chevy
Me and you in the Coupe, I feel like all leather
I bring sand to the beach cause my sand better
You ex tryna joke cause we pull up on floss
Last time someone jump, I had Kris get Kross'ed
Where I'm from, kinda scared to have it
I be tryna get the number and forget I have it
That's a shame, I don't wanna do the games
You the one, I couldn't call you the main

Austin Mahone
But you can't around me, you don't know what you started
You know what I need, a night alone with your body
Put it on me, p-put it on me, p-put it on me
Put it on me, put it on me, p-put it on me, p-put it on me
Ti potrebbe interessare anche:
Iscriviti alla newsletter di AllSongs
Riceverai i nostri aggiornamenti anche via email, è semplicissimo!

Iscrivendoti acconsenti alle condizioni d'uso di AllSongs