News & Gossip
I Mumford & Sons eguagliano un record dei Beatles: quale?
I Mumford and Sons si sono sempre dichiarati la versione povera dei Beatles, ma almeno stando ai numeri sono i soli ad aver raggiunto un record dei Fab Four.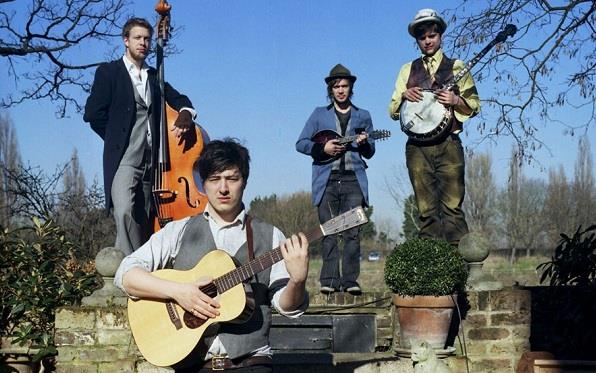 I Mumford and Sons hanno piazzato sei canzoni nella Billboard Hot 100, ossia nelle prime cento posizioni della classifica statunitense. La band londinese, che grazie a 'Babel' ha battuto il record di vendite 2012 di Justin Bieber, ha raggiunto un altro risultato sorprendente, visto che non accadeva dal lontano 1964.
Gli ultimi a fare una cosa del genere erano stati i Beatles, ben 48 anni fa. Tutti i brani provengono dal loro ultimo album e comprendono 'I Will Wait' (numero 57), 'Babel' (60), 'Lover's Eyes' (85), 'Whispers In The Dark' (86), 'Holland Road' (92) e 'Ghosts That We Knew' (94).
A fine settembre, durante il Live on Letterman, Ben Lovett ha dichiarato, in maniera molto ironica, che i Mumford and Sons sono la versione povera dei Beatles. E più di una volta hanno suonato cover dei Fab Four: questa ad esempio è 'Golden Slumbers/Carry That Weight'.
Ma volete sapere qual è la grande differenza tra Beatles e Mumford and Sons? I primi venivano accolti da migliaia di ragazze urlanti, mentre i secondi da qualche brutto ceffo con la barba.
Iscriviti alla newsletter di AllSongs
Riceverai i nostri aggiornamenti anche via email, è semplicissimo!

Iscrivendoti acconsenti alle condizioni d'uso di AllSongs