Nuove Uscite
Tomorrow Never Knows è la nuova compilation dei Beatles su iTunes
Su iTunes è disponibile una nuova compilation dei Beatles, che promette di essere la più rock di sempre, ma che sa tanto di operazione commerciale per spillare soldi.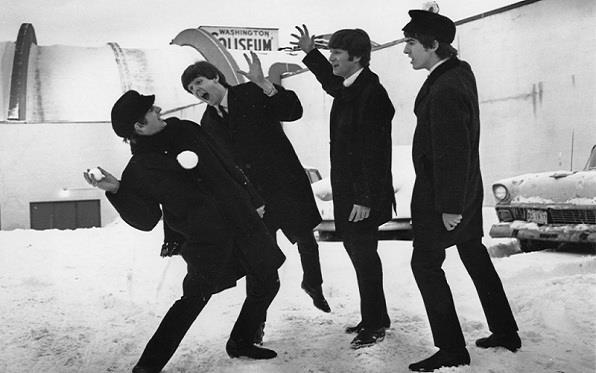 Ieri (24 luglio) i Fab Four hanno rilasciato su iTunes una nuova compilation dal titolo 'Tomorrow Never Knows'. Disponibile esclusivamente nello store musicale della Apple, il disco contiene 14 tracce, considerate le canzoni rock più influenti dei Beatles, ed è accompagnato anche da un filmato promozionale del brano 'Hey Bulldog', che è possibile acquistare o guardare in streaming gratuito su iTunes.
La nuova compilation presenta classici rock come 'Revolution', 'Paperback Writer', 'Helter Skelter' e 'Back In The USSR'. E per accompagnare l'uscita chi meglio di Dave Grohl? Il frontman dei Foo Fighters ed ex batterista dei Nirvana ha scritto una dichiarazione per spiegare l'impatto che i Beatles hanno avuto su di lui: "Se non fosse per i Beatles, non sarei un musicista. Sembravano essere capaci di tutto. Sapevano di non avere confini, e in quella libertà sembravano definire ciò che noi oggi conosciamo come Rock and Roll".
Anche Mike Shinoda, il cantante dei Linkin Park, ha commentato la nuova compilation dicendo: "Tutto ciò che la mia band sa su come affrontare la registrazione di un brano è collegato in qualche modo ai Beatles. Direttamente o indirettamente, hanno plasmato il modo in cui viene registrato ogni album, e hanno cambiato il mondo".
Di seguito la tracklist di 'Tomorrow Never Knows':
Revolution
Paperback Writer
And Your Bird Can Sing
Helter Skelter
Savoy Truffle
I'm Down
I've Got A Feeling
Back In The USSR
You Can't Do That
It's All Too Much
She Said, She Said
Hey Bulldog
Tomorrow Never Knows
The End
Iscriviti alla newsletter di AllSongs
Riceverai i nostri aggiornamenti anche via email, è semplicissimo!

Iscrivendoti acconsenti alle condizioni d'uso di AllSongs