Nuove Uscite
Black Keys e RZA (Wu-Tang Clan) insieme per il film The Man With The Iron Fists
I Black Keys hanno realizzato con RZA il brano 'The Baddest Man Alive' per la colonna sonora del film 'The Man With The Iron Fists', prodotto da Quentin Tarantino.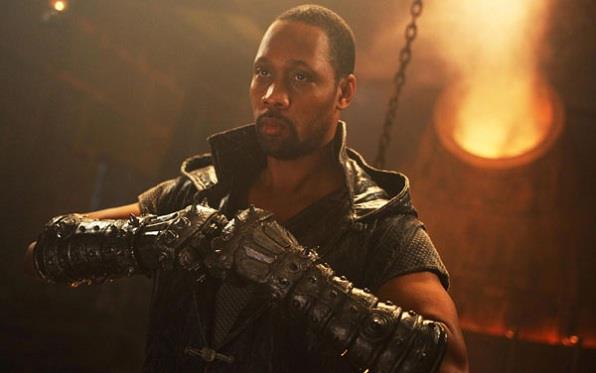 I Black Keys e RZA, ex membro del Wu Tang Clan, dopo la collaborazione nel 2009 per l'album 'Blakroc', tornano insieme per una nuova canzone, intitolata 'The Baddest Man Alive'.
Il brano è tratto dalla colonna sonora di 'The Man With The Iron Fists', un film prodotto da Quentin Tarantino e scritto da Eli Roth e RZA, che esordisce anche alla regia e veste addirittura i panni del protagonista.
La pellicola è ambientata nella Cina feudale e, oltre da RZA, è interpretata da attori Russell Crowe, Lucy Liu e il wrestler Dave Batista. Nelle sale statunitensi uscirà il 2 novembre, mentre non è ancora stata ufficializzata la data italiana. Questo è il trailer del film.
Di seguito la tracklist della colonna sonora di 'The Man With The Iron Fists', che vede la reunion del Wu-Tang Clan con 'Six Directions of Boxing':
The Black Keys / RZA - The Baddest Man Alive
Ghostface Killah / M.O.P / Pharoahe Monch - Black Out
Kanye West - White Dress
The Revelations feat. Tre Williams - I Forgot To Be Your Lover
Talib Kweli / RES - Get Your Way (Sex as a Weapon)
Raekwon / Ghostface Killah / Kool G. Rap - Rivers of Blood
Method Man / Freddie Gibbs / StreetLife - Built for This
24 Carat Black - Poverty's Paradise
Killa Sin - The Archer
RZA / Flatbush Zombies - Just Blowin' In The Wind
Corrine Bailey Rae - Chains
Pusha T / Raekwon / Joeel Ortiz - Tick Tock
Frances Yip - Green is the Mountain
The Wu-Tang Clan - Six Directions of Boxing
Mabel John - Your Good Thing Is About To End
Ti potrebbe interessare anche:
Iscriviti alla newsletter di AllSongs
Riceverai i nostri aggiornamenti anche via email, è semplicissimo!

Iscrivendoti acconsenti alle condizioni d'uso di AllSongs