News & Gossip
Classifica UK 17 agosto 2015, è di Charlie Puth la nuova numero uno
"Marvin Gaye" di Charlie Puth feat. Meghan Trainor fa un incredibile balzo in avanti e arriva in vetta alla classifica UK dei singoli più venduti.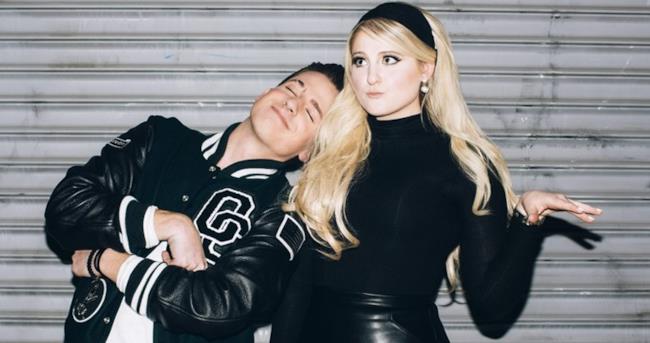 Charlie Puth segna la sua seconda numero uno nella classifica ufficiale del Regno Unito grazie a "Marvin Gaye", cantato in collaborazione con . La precedente era stata "See You Again" di Wiz Khalifa, contenuta nella colonna sonora di Fast & Furious 7.
Rispetto a una settimana fa, il singolo ha fatto un enorme balzo in avanti - di ben 89 posizioni - ed è arrivato in vetta ai brani più venduti in Gran Bretagna. "Marvin Gaye" è anche la seconda numero uno per Meghan Trainor, dopo il suo debutto "All About That Bass".
"How Deep Is Your Love" di Calvin Harris feat. Disciples è stabile al secondo posto, mentre sale sul terzo gradino del podio "Can't Feel My Face" di The Weeknd, che fa registrare un +5.
In leggera discesa l'ex numero uno "Black Magic" delle Little Mix, così come "Are You With Me" di Lost Frequencies (pseudonimo del DJ belga Felix De Laet).
Stabile in settima posizione "Glitterball" di Sigma feat.Ella Henderson , mentre sono tutte in discesa "Shine" degli Years & Years, "Shut Up & Dance" dei WALK THE MOON, "Drag Me Down" degli One Direction e "Cheerleader" di OMI.
Tra le new entry della settimana ci sono da segnalare alla 23 "Body On Me" di Rita Ora feat. Chris Brown e alla 29 "Good For You" di Selena Gomez feat. ASAP Rocky.
Classifica canzoni top 10 UK 17 agosto 2015
Marvin Gaye - Charlie Puth feat. Meghan Trainor
How Deep Is Your Love - Calvin Harris & Disciples
Can't Feel My Face - The Weeknd
Black Magic - Little Mix
Are You With Me - Lost Frequencies
Glitterball - Sigma feat. Ella Henderson
Shine - Years & Years
Shut Up & Dance - WALK THE MOON
Drag Me Down - One Direction
Cheerleader - OMI
Ti potrebbe interessare anche:
Iscriviti alla newsletter di AllSongs
Riceverai i nostri aggiornamenti anche via email, è semplicissimo!

Iscrivendoti acconsenti alle condizioni d'uso di AllSongs