News & Gossip
I Chvrches coverizzano What Do You Mean? di Justin Bieber
Il gruppo synthpop scozzese, ospite a BBC Radio 1, ha realizzato una stupenda versione dell'ultimo singolo di Justin Bieber, rendendolo ancora più dance.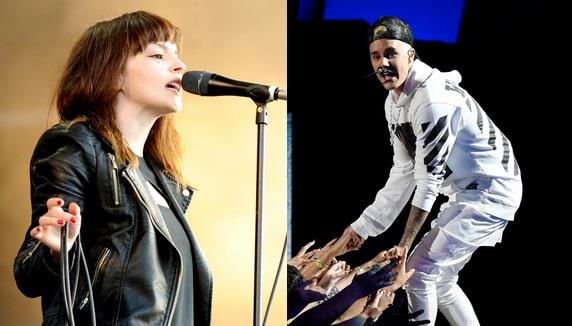 Il Live Lounge di BBC Radio 1 ci ha abituato in passato a grandi cover, basti pensare a Demi Lovato che rifà "Take Me To Church" di Hozier o Meghan Trainor che canta "Don't Stop" dei 5SOS.
Quest volta ci hanno pensato i Chvrches a coverizzare "What Do You Mean?", il brano che ha riportato in vetta alle classifiche di mezzo mondo, dagli Stati Uniti al Regno Unito.
Qual è il risultato? Il singolo di Biebs viene riempito di synth e diventa quasi un pezzo anni Ottanta, una hit che non avrebbe sfigurato di fianco a "Just Can't Get Enough" dei Depeche Mode.
La band scozzese, composta da Lauren Mayberry, Iain Cook e Martin Doherty, è attualmente in giro per promuovere il nuovo album "Every Open Eye", il secondo in carriera dopo "The Bones of What You Believe" del 2013.
Guarda qui sotto il video
Iscriviti alla newsletter di AllSongs
Riceverai i nostri aggiornamenti anche via email, è semplicissimo!

Iscrivendoti acconsenti alle condizioni d'uso di AllSongs