Classifica Dance 10 ottobre 2014: al primo posto ancora Burn di DallasK & KSHMR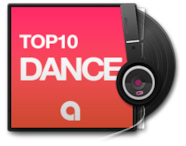 Per DallasK e KSHMR è ancora medaglia d'oro nella classifica dance del10 ottobre 2014 grazie a "Burn".
DallasK e KSHMR si riconfermano in cima alla classifica dance stilata da Beatport il 10 ottobre 2014: la loro "Burn" è ancora alla numero uno.
Alla sesta e decima posizione troviamo le new entry di questa settimana: sono "Let Me Feel" di Nicky Romero e Vicetone e "THIS" di Sander Van Doorn, che prendono il posto di "Everybody Be Somebody" di Ruffneck e "1, 2, 3... Fire" di Ramiro Lopez e Coyu.
L'unica canzone a guadagnare gradini è "Piano Weapon" di Doorly e Shadow Child che risale dal quarto al secondo posto. Rimangono stabili "Stay" di Henry Krinkle al quinto e "Scream" di J-Trick e Henry Fong al nono.
Scendono di postazione invece "Nova" di Dimitri Vegas, Like Mike, Felguk e Tujamo (dalla seconda alla terza), "Can't Stop Playing" di Dr Kucho! (dalla terza alla quarta), "A Lot Like Love" dei The Voyagers (dalla sesta alla settima) e "Outlines" delle Dragonette e Mike Mago (dalla settima all'ottava).
Classifica Dance 10 ottobre 2014
Burn - DallasK & KSHMR
Piano Weapon - Doorly & Shadow Child
Nova - Dimitri Vegas, Like Mike, Felguk, Tujamo
Can't Stop Playing - Dr Kucho! (Gregor Salto & Oliver Heldens remix)
Stay - Henry Krinkle (Justin Martin remix)
Let Me Feel - Nicky Romero & Vicetone feat. When We Are Wild
A Lot Like Love - The Voyagers feat. Haris (Oliver Heldens remix)
Outlines - Dragonette & Mike Mago
Scream - J-Trick & Henry Fong
THIS - Sander Van Doorn
Classifica Dance 10 ottobre 2014: al primo posto ancora Burn di DallasK & KSHMR