Classifica dance 18 settembre 2015, Dzeko & Torres primi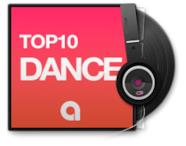 La classifica dance del 18 settembre 2015 premia i giovanissimi Dzeko & Torres con L'Amour Toujours nell'edito di Tiësto. Scopri tutte le altre posizioni.
La classifica dei brani più hot nel mondo EDM stilata da Beatport oggi, 18 settembre 2015, premia la giovanissima coppia di DJ Dzeko & Torres e il brano L'Amours Tujours, nell'edit di un mostro sacro: Tiësto. È proprio il produttore e DJ olandese ad aver remixato il pezzo, garantendogli quella marcia in più che l'ha portato in vetta.
Il secondo posto va a Cream di Tujamo & Danny Avila, lanciata anche dal video piuttosto hot, e il terzo è di Memories, dei Bassjackers feat. Sirah.
Scende Suga di Technasia e Green Velvet e sale Play With Me di Platinum Doug, rispettivamente al quinto e al quarto posto. Sempre in discesa troviamo Split (Only U) di Tiesto & The Chainsmokers al sesto posto, seguita da Hey Sunshine di Sugarstarr feat. Alexander remixata dal DJ romano Antonio Giacca.
Chiudono la chart dei singoli dance più hot la bomba Off the hook di Hardwell & Armin van Buuren, Better For My Brain di Pele & Shawnecy e Vermillion di Damian Lazarus & The Ancient Moons nel remix di &ME.
Leggi tutta la classifica dance della settimana:
Classifica Dance 18 settembre 2015
L'Amour Toujours - Dzeko & Torres feat. Delaney Jane (Tiësto Edit)
Cream - Tujamo & Danny Avila
Memories - Bassjackers feat. Sirah
Play With Me - Platinum Doug
Suga - Technasia & Green Velvet
Split (Only U) - Tiesto & The Chainsmokers
Hey Sunshine - Sugarstarr feat. Alexander (Antonio Giacca Remix)
Off The Hook - Hardwell & Armin van Buuren
Better For My Brain - Pele & Shawnecy
Vermillion - Damian Lazarus & The Ancient Moons (&ME Remix)
Classifica dance 18 settembre 2015, Dzeko & Torres primi