Classifica Dance 19 settembre 2014: Can't Stop Playing di Dr Kucho! ancora numero uno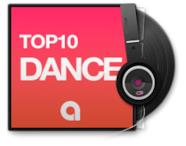 La classifica dance del 19 settembre 2014 vede ancora Dr Kucho! alla prima posizione con "Can't Stop Playing" versione remix a cura di Gregor Salto e Oliver Heldens.
Dr Kucho! si mantiene stabile al primo posto della classifica dance stilata da Beatport anche il 19 settembre 2014 con "Can't Stop Playing" nella versione remixata da Gregor Salto e Oliver Heldens. Anche Henry Krinkle rimane in seconda posizione con "Stay".
Al terzo posto troviamo invece la prima new entry della chart EDM, ovvero la strumentale "Piano Weapon" di Doorly e Shadow Child. Gli altri nuovi ingressi sono "Dear Life" di Dannic (remixata dai Bassjackers) al settimo e "Caldera" di Recondite al decimo, che prendono il posto di "Sun In Your Eyes" di Michael Brun e DubVision, "Ready For The Weekend" delle NERVO e R3hab e "Koala" di Oliver Heldens.
Ruffneck è l'unico a scalare qualche gradino passando dal settimo al quarto con "Everybody Be Somebody".
"Outlines" delle Dragonette e Mike Mago e il remix di "Rude" dei MAGIC! rimangono stabili alla quinta e sesta posizione, mentre scendono dalla quarta all'ottava "Turn Up The Speakers" di Afrojack e Martin Garrix e dalla ottava alla nona "Can't Do Without You" di Caribou.
Classifica Dance 19 settembre 2014
Can't Stop Playing - Dr Kucho! (Gregor Salto & Oliver Heldens remix)
Stay - Henry Krinkle (Justin Martin remix)
Piano Weapon - Doorly & Shadow Child
Everybody Be Somebody - Ruffneck feat. Yavahn (Lucas & Steve remix)
Outlines - Dragonette & Mike Mago
Rude - MAGIC! (Zedd remix)
Dear Life - Dannic feat. Bright Lights (Bassjackers remix)
Turn Up The Speakers - Afrojack & Martin Garrix
Can't Do Without You - Caribou (Tale Of Us & Mano Le Tough remix)
Caldera - Recondite
Classifica Dance 19 settembre 2014: Can't Stop Playing di Dr Kucho! ancora numero uno