Classifica Dance 20 febbraio 2015, Zeds Dead e Oliver Heldens ancora primi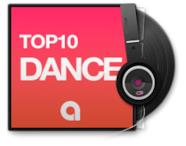 Nella classifica dance del 20 febbraio 2015 ci sono quattro new entry ma al primo posto rimane salda You Know degli Zeds Dead e Oliver Heldens.
La collaborazione tra Zeds Dead e Oliver Heldens sta dando i suoi frutti: "You Know", il brano che hanno inciso insieme, per la seconda settimana è alla prima posizione della classifica dance stilata da Beatport.
Anche Martin Solveig si mantiene al secondo posto con "Intoxicated" mentre al terzo debutta "Crunk" di Karim Mika e Daniel Forster.
Al quarto, salendo due gradini, si piazza "Do It 2 Nite (Lucas & Steve remix) di Rockefeller seguito da un'altra new entry, "Tether" di Eric Prydz e CHVRCHES.
"Louder" di Dimitri Vegas, Like Mike e VINAI, in sesta postazione, perde tre punti, invece "All I Want (Dosem remix)" di UMEK e Mike Vale (alla settima) due e "Rumors" di Pep & Rash (alla ottava) quattro
Chiudono la chart di musica EDM altri due nuovi ingressi, "Uruguay (EDX remix)" di Nora En Pure e Sons Of Maria e "Sweet Dreams" di Lika Morgan.
Lasciano la top 10 "Blow Your Mind" di Tiesto e MOTI, "EXpand (Tale Of Us remix)" di Plastikman, "No Way Out" di Vicetone e "The Night" di 3Lau, Nom De Strip e Estelle.
Classifica Dance 20 febbraio 2015
You Know - Zeds Dead & Oliver Heldens
Intoxicated - Martin Solveig & GTA
Crunk - Karim Mika & Daniel Forster
Do It 2 Nite - Rockefeller (Lucas & Steve remix)
Tether - Eric Prydz vs Chvrches
Louder - Dimitri Vegas, Like Mike, VINAI
All I Want - UMEK & Mike Vale (Dosem remix)
Rumors - Pep & Rash
Uruguay - Nora En Pure & Sons Of Maria (EDX remix)
Sweet Dreams - Lika Morgan
Classifica Dance 20 febbraio 2015, Zeds Dead e Oliver Heldens ancora primi