Classifica Dance 25 luglio 2014: i Coldplay conquistano anche l'EDM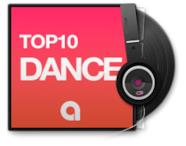 Grazie al remix di Hardwell di "A Sky Full Of Stars" i Coldplay scalano anche la classifica dance del 25 luglio 2014.
La classifica dance del 25 luglio 2014 è dominata dai Coldplay con "A Sky Full Of Stars": il successo della band inglese anche nella chart dedicata all'EDM è dovuto a Hardwell, autore del remix del brano che rispetto a settimana scorsa guadagna sei gradini. Sul podio inoltre troviamo delle new entry, ovvero "Waves (Tomorrowland 2014 anthem)" di Dimitri Vegas, Like Mike e W&W al secondo posto e "C. U. B. A.", il nuovo pezzo di Calvin Harris, al terzo.
Le altre nuove entrate della settimana sono "Legend Comes To Life" dei Blasterjaxx che arriva alla quinta posizione, "Won't Look Back" di Duke Dumont alla sesta e "GO (Showtek edit)" di MAKJ e M35 alla decima.
Escono dalla top 10 di musica elettronica invece "Backlash (Martin Garrix edit)" dei DubVision, "Let Me Down (Tube & Berger remix)" di Daniel Steinberg, "The Path" di Teenage Mutants e Purple Disco Machine e "Forget" di Patrick Topping.
Anche "Lovers On The Sun" di David Guetta e Sam Martin dà l'addio alla classifica, però solo con la versione remix di Showtek: la versione originale passa dal quarto al nono posto.
Scendono anche "SMASH!" di Ummet Ozcan dalla prima alla quarta posizione, "Turn Around (Ame remix)" di Sailor & I dalla quinta alla settima e "Arcadia" di Hardwell e Joey Dale dalla seconda all'ottava.
Classifica Dance 25 luglio 2014
A Sky Full Of Stars - Coldplay (Hardwell remix)
Waves (Tomorrowland 2014 anthem) - Dimitri Vegas & Like Mike vs. W&W
C. U. B. A. - Calvin Harris
SMASH! - Ummet Ozcan
Legend Comes To Life - Blasterjaxx
Won't Look Back - Duke Dumont
Turn Around - Sailor & I (Ame remix)
Arcadia - Hardwell & Joey Dale feat. Luciana
Lovers On The Sun - David Guetta feat. Sam Martin
GO - MAKJ & M35 (Showtek edit)
Classifica Dance 25 luglio 2014: i Coldplay conquistano anche l'EDM