Classifica Dance 26 giugno 2015, ancora Martin Solveig al primo posto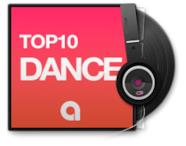 Martin Solveig guida per la seconda settimana la classifica EDM. Il 26 giugno 2015 +1 si riconferma alla numero uno, tre le new entry che debuttano in top 10.
"+1" di Martin Solveig è di nuovo in vetta al podio della classifica dance stilata da Beatport dopo averlo conquistato sette giorni fa. Al secondo posto della chart del 26 giugno 2015 arriva invece "JAMMU" di KSHMR che scala tutta la top 10 dalla sua decima posizione di settimana scorsa, superando "Show Me Love (EDX's Indian Summer remix)" di Sam Feldt passa così in terza.
Sul quarto gradino fa in suo ingresso la new entry "Shades Of Grey", la nuova canzone di Oliver Heldends. Al quinto rimangono stabili i Kollektiv Turmstrasse con "Sorry I'm Late".
Al sesto e settimo posto debuttano "Satisfied" di Showtek e "Sun Is Shining" di Axwell Ʌ Ingrosso, mentre "The Party (This Is How We Do It)" di Joe Stone (numero uno per ben quattro settimane) passa dal quarto all'ottavo.
Scende di nove postazioni "Soul Makossa (Money)" di Yolanda Be Cool & DCUP e si ferma alla nona, così come "Sometimes" di Enzo Siffredi che ne perde quattro e va a chiudere la classifica.
Escono "Lose Control" di Ummet Ozcan, "Tiger" di R3hab vs Skytech & Fafaq e "Red Roses" di Pep & Rash.
Classifica Dance 26 giugno 2015
+1 - Martin Solveig feat. Sam White
JAMMU - KSHMR
Show Me Love - Sam Feldt (EDX's Indian Summer remix)
Shades Of Grey - Oliver Heldens & Shaun feat. Delaney
Sorry I'm Late - Kollektiv Turmstrasse
Satisfied - Showtek feat. VASSY
Sun Is Shining - Axwell Ʌ Ingrosso
The Party (This Is How We Do It) - Joe Stone feat. Montell Jordan
Soul Makossa (Money) - Yolanda Be Cool & DCUP
Sometimes - Enzo Siffredi
Classifica Dance 26 giugno 2015, ancora Martin Solveig al primo posto