Classifica Dance 27 marzo 2014: David Guetta di nuovo numero uno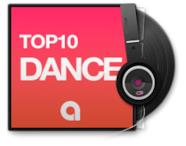 Nella classifica dance di Beatport del 27 marzo 2014 David Guetta sale di ben otto posizioni con "Bad" e riconquista la vetta dopo tre settimane.
Nella classifica dance del 27 marzo 2014 stilata da Beatport il primo posto è raggiunto da "Bad" di David Guetta & Showtek feat. Vassy, che rispetto alla settimana precedente fa un salto di otto posizioni.
David Guetta ritorna a dominare la classifica dopo tre settimane in cui è comunque rimasto sempre presente nella top 10.
Si sono registrati grandi cambiamenti questa settimana: escono infatti "Howl At The Moon" di Stadiumx & Taylr Renee, "Waves" di Mr. Proboz, "#SELFIE" dei Chainsmokers, "Ahead Of Us" di Tom Swoon, Lush & Simon, "Adore You" di Miley Cyrus, "Addicted To You" di Avicii.
Sono quindi ben sei le new entry nella classifica di musica elettronica: "How You Love Me" di 3LAU feat. Bright Lights al terzo posto, "Lights & Thunder" di Gareth Emery feat. Krewella al quarto, "Liberate" di Eric Prydz al sesto, "Synthemilk" di Daddy's Groove & Congorock all'ottavo, "Freaks" di Timmy Trumpet al nono e "Immortal" di DVBBS & Tony Junior al decimo.
Perdono invece posizioni "Flashlight" di R3hab & Deorro che passa dalla prima posizione alla seconda ,"Okay" di Shiba San dalla terza alla quinta e "You're Not Alone" di Jochen Simms dalla quarta alla settima.
Classifica Dance 27 marzo 2014
Bad - David Guetta & Showtek feat. Vassy
Flashlight - R3hab & Deorro
How You Love Me - 3LAU feat. Bright Lights
Lights & Thunder - Gareth Emery feat. Krewella (Deorro Remix)
Okay - Shiba San
Liberate - Eric Prydz
You're Not Alone - Jochen Simms (Manuel De La Mare Vs Will Gold Remix)
Synthemilk - Daddy's Groove & Congorock
Freaks - Timmy Trumpet
Immortal - DVBBS & Tony Junior
Classifica Dance 27 marzo 2014: David Guetta di nuovo numero uno