Classifica Dance 29 maggio 2015, Joe Stone mantiene la medaglia d'oro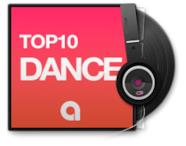 Prosegue il dominio di Joe Stone sulla classifica EDM con il suo singolo d'esordio The Party (This Is How We Do It), di nuovo al primo posto anche il 29 maggio 2015.
"The Party (This Is How We Do It)", il singolo di debutto dell'esordiente Joe Stone, per la seconda settimana consecutiva guida la classifica dance stilata da Beatport. Arriva al secondo posto, guadagnandone due, il solito Oliver Heldens che sta scalando la chart con la sua nuova "V"
Stabile al terzo posto il 29 maggio 2015 c'è di nuovo Enzo Siffredi con "Sometimes". Gli Yolanda Be Cool, dopo il successo internazionale del 2010 con "We No Speak Americano", ci riprovano con un altro brano firmato di nuovo in collaborazione con il produttore DCUP: si tratta di "Soul Makossa (Money)", altro rifacimento questa volta dell'omonimo pezzo del 1972 del sassofonista Manu Dibango, che debutta alla quarta posizione.
Perde tre postazioni "The Only Way Is Up" di Tiësto & Martin Garrix che si ferma al quinto posto, seguita dal remix di Claptone di "Liquid Spirit" di Gregory Porter che riguadagna due gradini.
Al settimo posto incontriamo un'altra new entry, il nuovo singolo degli italiani Merk & Kermont "Get Get Down". In discesa ci sono "California (Chris Lake & Matroda remix)" di SNBRN (passa dal sesto all'ottavo) e "Sparta" di Ten Walls (dal quinto al nono). Come sette giorni fa "High" di Sonny Fodera & Cervendos chiude la top 10 di musica da discoteca.
Escono "Heartbeat (Nicky Romero edit)" di Magnificence & Alec Maire feat. Brooke Forman e "White Clouds" dei DVBBS.
Classifica Dance 29 maggio 2015
The Party (This Is How We Do It) - Joe Stone feat. Montell Jordan
Bunnydance - Oliver Heldens
Sometimes - Enzo Siffredi
Soul Makossa (Money) - Yolanda Be Cool & DCUP
The Only Way Is Up - Tiësto & Martin Garrix
Liquid Spirit - Gregory Porter (Claptone remix)
Get Get Down - Merk & Kermont
California - SNBRN feat. Kaleena Zanders (Chris Lake & Matroda remix)
Sparta - Ten Walls
High - Sonny Fodera & Cervendos feat. Lauren Faith
Classifica Dance 29 maggio 2015, Joe Stone mantiene la medaglia d'oro