Classifica Dance 3 luglio 2015, Oliver Heldens conquista il primo posto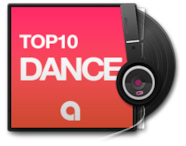 Il 3 luglio 2015 Shades Of Grey di Oliver Heldens supera +1 di Martin Solveig e va a guidare la classifica EDM.
È durato poco il predominio di Martin Solveig sulla classifica dance stilata da Beatport: dopo due settimane in vetta il 3 luglio 2015 il suo ultimo singolo "+1" viene superato da "Shades Of Grey" di Oliver Heldens, sette giorni fa alla quarta posizione, passando così al secondo posto.
Sul terzo gradino incontriamo ancora "Show Me Love" di Sam Feldt, stabile come "Sorry I'm Late" dei Kollektiv Turmstrasse in quinta posizione. Al quarto posto invece debutta Tiësto con la sua nuova "Show Me", realizzata in collaborazione con DallasK.
KSHMR passa dalla seconda alla sesta posizione con "JAMMU" mentre alla settima fa il suo ingresso The Magician con "Together". Va giù di due Showtek con "Satisfied" (ottavo posto).
Rimane in nona postazione "Soul Makossa (Money)" di Yolanda Be Cool & DCUP. La chart si chiude con "The Party (This Is How We Do It)" di Joe Stone che perde due punti.
Lasciano la top 10 di musica da discoteca "Sun Is Shining" di Axwell Ʌ Ingrosso e "Sometimes" di Enzo Siffredi.
Classifica Dance 3 luglio 2015
Shades Of Grey - Oliver Heldens & Shaun feat. Delaney
+1 - Martin Solveig feat. Sam White
Show Me Love - Sam Feldt (EDX's Indian Summer remix)
Show Me - Tiësto & DallasK
Sorry I'm Late - Kollektiv Turmstrasse
JAMMU - KSHMR
Together - The Magician
Satisfied - Showtek feat. VASSY
Soul Makossa (Money) - Yolanda Be Cool & DCUP
The Party (This Is How We Do It) - Joe Stone feat. Montell Jordan
Classifica Dance 3 luglio 2015, Oliver Heldens conquista il primo posto