Classifica Italia 24 luglio 2015, i dischi e le canzoni di quest'estate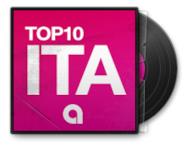 Nella terza settimana di luglio "Out" dei The Kolors è sempre primo fra gli album più venduti. Continua il dominio spagnolo nella top digital singoli.
Nella classifica FIMI dei dischi più venduti in Italia dal 17 luglio al 23 luglio 2015 è stabile al primo posto "Out" dei The Kolors, seguito da "Lorenzo 2015 cc" di Jovanotti e "Il bello d'esser brutti" di J-Ax.
Alle spalle del podio, in discesa di un gradino, "TZN - The Best of Tiziano Ferro" di Tiziano Ferro, mentre in quinta posizione c'è l'unica nuova entrata nella top 10 di questa settimana: "Born In The Echoes" dei Chemical Brothers.
Segna un +3 "Parole in circolo" di Marco Mengoni, che supera "Giro del mondo" di Ligabue, fermo sul settimo gradino. A chiudere la classifica degli album ci pensano "Never Again" di Briga, "Sanremo grande amore" del trio Il Volo e "Perfetto" di Eros Ramazzotti.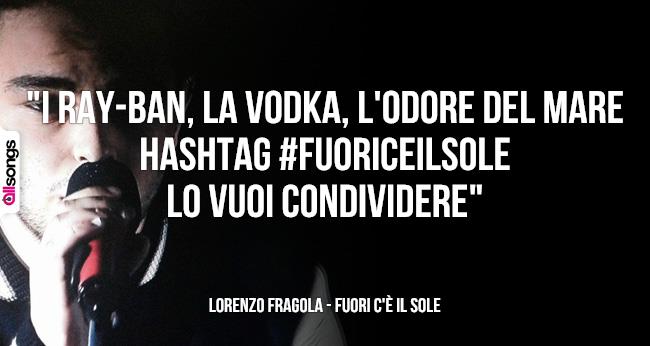 Nella top digital singoli il podio è uguale a sette giorni fa: "El Perdón" di Nicky Jam & Enrique Iglesias è sempre primo davanti a "El Mismo Sol" di Alvaro Soler e "Maria Salvador" di J-Ax feat. Il Cile.
Sale in quarta posizione "Roma-Bangkok" di Baby K feat. Giusy Ferreri a scapito di "Lean On" di Major Lazer feat. DJ Snake & MO. In discesa di un gradino anche "Cheerleader" di Omi (remix del DJ tedesco Felix Jaehn) e "Don't Worry" dei Madcon feat. Ray Dalton.
A chiudere la top 10 delle canzoni troviamo "L'estate addosso" di Jovanotti, "Want To Want Me" di Jason Derulo e "Firestone" di Kygo feat. Conrad Sewell.
Da segnalare "#Fuori c'è il sole" di Lorenzo Fragola, che passa dalla 19esima alla 12esima posizione, e la new entry tra le prime 50 di "How Deep Is Your Love" di Calvin Harris.
FIMI - Classifica album più venduti (17 luglio - 23 luglio 2015)
Out - The Kolors
Lorenzo 2015 cc - Jovanotti
Il bello d'esser brutti - J-Ax
TZN The Best of Tiziano Ferro - Tiziano Ferro
Born In The Echoes - The Chemical Brothers
Parole in circolo - Marco Mengoni
Giro del mondo - Ligabue
Never Again - Briga
Sanremo grande amore - Il Volo
Perfetto - Eros Ramazzotti
FIMI - Classifica singoli più scaricati e ascoltati (17 luglio - 23 luglio 2015)
El Perdón - Nicky Jam & Enrique Iglesias
El Mismo Sol - Alvaro Soler
Maria Salvador - J-Ax
Roma-Bangkok - Baby K feat. Giusy Ferreri
Lean On - Major Lazer feat. DJ Snake & MO
Cheerleader - Omi
Don't Worry - Madcon feat. Ray Dalton
L'estate addosso - Jovanotti
Want To Want Me - Jason Derulo
Firestone - Kygo feat. Conrad Sewell
Classifica Italia 24 luglio 2015, i dischi e le canzoni di quest'estate