News & Gossip
Grammy Awards 2014: sul palco una carrellata di icone rock
Finale bomba per i Grammy Awards 2014: i super ospiti Dave Grohl, Nine Inch Nails, Queen of the Stone Age e Lindsay Buckingam sono pronti a scatenare l'inferno!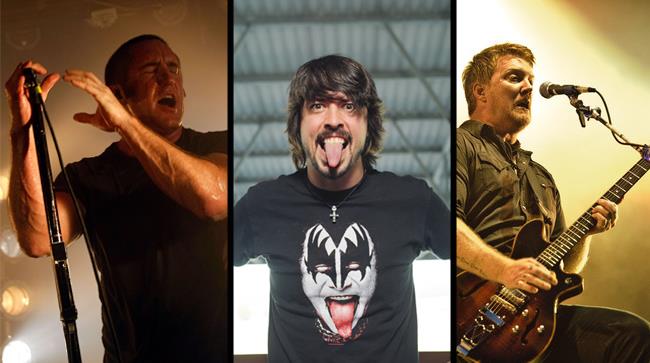 Serata con il botto quella della finale della 56esima edizione dei Grammy Awards 2014.
Perchè?
Perchè un bel gruppetto di rocker si esibirà durante la cerimonia e, siamo certi, ci sarà tanto da guardare e da ascoltare.
Gli organizzatori della serata dei Grammy sono euforici all'idea di un avvenimento del genere che farà parlare di sè, probabilmente, per molti anni.
Il fulcro, la rosa delle star che farà esplodere la serata finale che si terrà Buckingham Staples Center di Los Angeles, sarà composta da Dave Grohl, i Nine Inch Nails, i Queen of the Stone Age e il superguest Lindsey Buckingham.Staples Center di Los Angeles, per il gran finale dei Grammy.
Si vocifera che anche Madonna e Beyoncè parteciperanno all'evento e - tadadam- anche gli ultimi due survivors dei Beatles ovvero Paul McCartney e Ringo Starr.
Volete altri nomi?
Jay Z, Taylor Swift, John Legend, Keith Urban, Daft Punk, Imagine Dragons, Lorde, Metallica, Katy Perry, Pink, Robin Thicke, Pharrell Williams e molti altri.
Vi ricordiamo che la serata finale dei Grammy Awards si svolgerà il 26 gennaio 2014 e non sarà trasmessa dalla tv italiana, ma che sarà possibile accedervi tramite dei siti di streaming online.
Restate su AllSongs per seguire gli aggiornamenti!
Iscriviti alla newsletter di AllSongs
Riceverai i nostri aggiornamenti anche via email, è semplicissimo!

Iscrivendoti acconsenti alle condizioni d'uso di AllSongs