Nuove Uscite
David Bowie: ascolta il nuovo singolo Sue (Or In A Season Of Crime)
Il Duca Bianco ha svelato la sua nuova canzone "Sue (Or In A Season Of Crime)", sette minuti di esperimenti musicali in cui si mescolano jazz e drum and bass.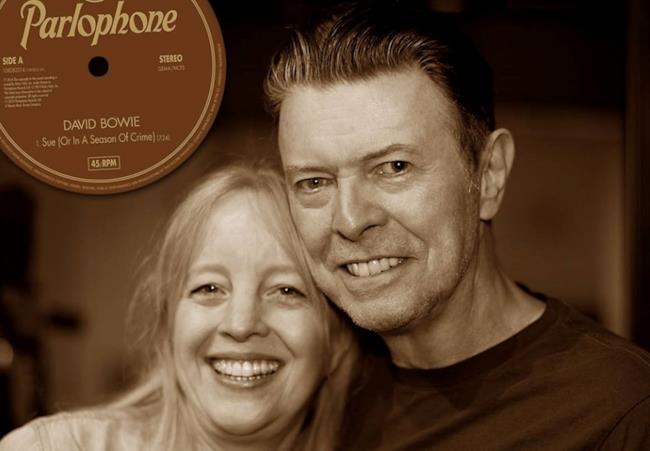 è tornato con la premiere del suo nuovo singolo intitolato "Sue (Or In A Season Of Crime)": si tratta del primo pezzo estratto da "Nothing Has Changed", la raccolta prodotta dal fido Tony Visconti che ripercorre l'intera carriera del cantante inglese.
Il disco, in uscita il 17 novembre, avrà tre diverse copertine per rappresentare l'evoluzione della sua arte, che è passata dalla star Ziggy Stardust al berlinese Duca Bianco fino ad arrivare all'elegante artista di "The Next Day".
Nello stesso giorno sarà disponibile in digitale "Sue" e la sua B-side, un altro inedito intitolato "Tis A Pity She's A Whore". La canzone, della durata di sette minuti, è stata registrata la scorsa estate a New York con la Maria Schneider Orchestra e spazia dal jazz alla drum and bass.
Per parlare di periodi ricorda qualcosa di "Aladdin Sane", ma anche di "Earthling" e "Outside": di certo non è un brano di facile ascolto, che probabilmente avrà poca fortuna in radio. E per usare un gioco di parole potremmo già parlare di sue-cidio commerciale!
Il singolo ha fatto il suo debutto mondiale su BBC Radio 6 durante il programma di Guy Garvey che per presentarlo l'ha definito "sette minuti e mezzo di glorioso dramma bowiesco".
Ascolta Sue (Or In A Season Of Crime)
Testo Sue (or in a season of crime)
Sue, I got the job
We'll buy the house
You'll need to rest
But now we'll make it
Sue, the clinic called
The x-ray's fine
I brought you home
I just said home
Sue, you said you wanted writ
"Sue the virgin" on your stone
For your grave
Why too dark to speak the words?
For I know that you have a son
Oh, folly, Sue
Ride the train I'm far from home
In a season of crime none need atone
I kissed your face
Sue, I pushed you down beneath the weeds
Endless faith in hopeless deeds
I kissed your face
I touched your face
Sue, Good-bye
Sue, I found your note
That you wrote last night
It can't be right
You went with him
Sue, I never dreamed
I'm such a fool
Right from the start
You went with that clown
Ti potrebbe interessare anche:
Iscriviti alla newsletter di AllSongs
Riceverai i nostri aggiornamenti anche via email, è semplicissimo!

Iscrivendoti acconsenti alle condizioni d'uso di AllSongs