Nuove Uscite
Depeche Mode: esce a novembre Live in Berlin diretto da Anton Corbijn
Dave Gahan e soci tornano con un album live registrato durante la tappa di Berlino del Delta Machine Tour: due ore di concerto con tanti contenuti extra!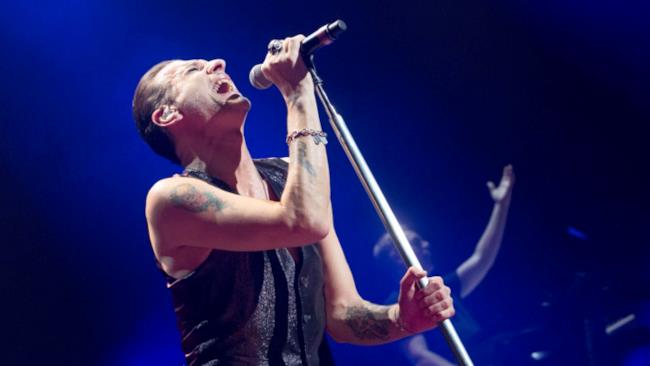 I Depeche Mode, dopo 100 milioni di dischi venduti, hanno annunciato il loro ritorno per il 17 novembre con l'album "Depeche Mode Live In Berlin", che sarà disponibile in versione standard (2 CD) e deluxe (2 DVD + 3 CD).
Il film è stato girato dal regista olandese Anton Corbijn, storico collaboratore della band che in passato ha lavorato anche con , e . Ecco le sue parole:
Alive in Berlin documenta i due concerti berlinesi dei Depeche Mode e l'impatto sui fan. Berlino ha un posto speciale nel cuore dei Depeche Mode e a loro volta i Depeche Mode hanno un forte seguito nella capitale tedesca. Il film cattura i momenti più belli degli show e questo legame speciale attraverso le interviste con i fan e con la band.
La registrazione è avvenuta al O2 World di Berlino il 25 e 27 novembre 2013 durante il Delta Machine Tour. Il CD/DVD è composto ovviamente dai brani tratti dall'ultimo disco "Delta Machine", ma anche dalle loro hit più famose, come "Personal Jesus", "Enjoy The Silence" e "Policy of Truth".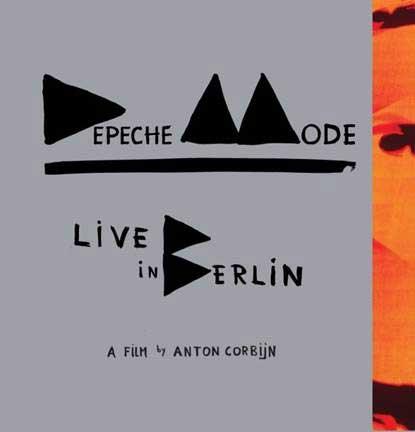 Sarà però l'edizione deluxe a offrire contenuti veramente speciali perché contiene il concerto in versione integrale su due CD e i due DVD Live in Berlin e Alive in Berlin. Quest'ultimo, oltre alla versione integrale del concerto, presenta immagini del dietro le quinte, interviste con Dave Gahan, Martin Gore e Andy Fletcher e una sessione acustica di due brani filmata al Salon Bel Ami, il più antico bordello tuttora attivo a Berlino.
La versione deluxe include inoltre un CD con mix 5.1 surround dell'album "Delta Machine". Il tutto è racchiuso in uno splendido box set con cinque custodie in cartoncino per i cinque dischi e un booklet di 16 pagine.
Guarda il video Should Be Higher
Depeche Mode Live in Berlin tracklist
CD1
Welcome To My World
Angel
Walking In My Shoes
Precious
Black Celebration
Should Be Higher
Policy Of Truth
The Child Inside
But Not Tonight
Heaven
Soothe My Soul
CD2
A Pain That I'm Used To
A Question Of Time
Enjoy The Silence
Personal Jesus
Shake The Disease
Halo
Just Can't Get Enough
I Feel You
Never Let Me Down
Goodbye
DVD Live in Berlin
Intro
Welcome To My World
Angel
Walking In My Shoes
Precious
Black Celebration
Should Be Higher
Policy Of Truth
The Child Inside
But Not Tonight
Heaven
Soothe My Soul
A Pain That I'm Used To
A Question Of Time
Enjoy The Silence
Personal Jesus
Shake The Disease
Halo
Just Can't Get Enough
I Feel You
Never Let Me Down Again
Goodbye
Credits
DVD Alive in Berlin
Concerto in versione integrale + 15 estratti di intervista
Bordello Acoustic Session: Condemnation e Judas
Delta Machine audio 5.1 (CD edizione deluxe)
Welcome To My World
Angel
Heaven
Secret To The End
My Little Universe
Slow
Broken
The Child Inside
Soft Touch/Raw Nerve
Should Be Higher
Alone
Soothe My Soul
Goodbye
Long Time Lie
Happens All The Time
Always
All That's Mine
Iscriviti alla newsletter di AllSongs
Riceverai i nostri aggiornamenti anche via email, è semplicissimo!

Iscrivendoti acconsenti alle condizioni d'uso di AllSongs