News & Gossip
Ecco la classifica ufficiale del Bottom 100 DJs 2016!
Inaugurata 2 anni fa, anche ques'anno viene stilata la classifica satirica con gli stessi criteri della DJ Mag.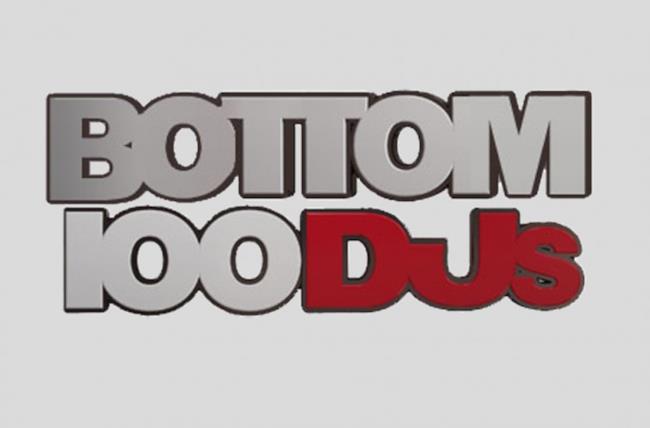 Come di tradizione da 2 anni, all'uscita ufficiale della DJ Mag Top 100 in ottobre, si profila in parallelo una classifica apparentemente inversa, ma che non è affiliata. Premessa: è una classifica prettamente satirica, dove qualsiasi persona vota probabilmente senza la serietà di come si farebbe con le votazioni ufficiali della DJ Mag, e l'esempio è il semplice fatto che nella classifica stilata l'anno scorso al dodicesimo posto c'era "My Penis". I termini di voto sono simili, in 5 blocchi bisogna scegliere le proprie 5 scelte di DJ, quelli che odi o che non ti stanno simpatici. Per quanto può sembrare una farsa giusto per farsi 2 risate, è sempre interessante vedere i risultati di questa classifica. Non sembra un caso che quelli presenti nelle prime posizioni nella Top 100 di DJ MAG si ritrovano anche nelle prime posizioni questa classifica satirica, creata dai geniali Dada Life, che non sono nuovi a questi tipi di scherzi. Ecco l'intera classifica:
10. Deadmau5
9. Hardwell
8. Martin Jensen
7.
6. Alok
5. DVBBS
4. VINAI
3. KSHMR
2. David Guetta
E i vincitori della Bottom DJs del 2016 sono:
Ladies and Gentlemen we have a new champion!!!
Please meet your new #1 Bottom DJs... @dimitrivegas and @likemike #Bottom100DJs #Top100DJs pic.twitter.com/iJMQAuiw54

— Bottom 100 DJs (@bottom100DJS) October 19, 2016
Proprio loro, che esattamente un anno fa erano stati nominati primi nella DJ MAG Top 100. Nelle scorsa edizione, il vincitore fu David Guetta, che non si sa come abbia reagito visto che ha totalmente snobbato il "rinomato" premio.
Congratulations @davidguetta!!! Your trophy as the winner of the 2015 #Bottom100DJs is en route! Show it proudly! pic.twitter.com/TnFXeiorLg

— Bottom 100 DJs (@bottom100DJS) October 15, 2015
Ma chi invece, ha dominato la prima edizione, tanto da esserne apparentemente molto felice, è stato l'unico ed inimitabile deadmau5, tanto da volerlo in casa e metterlo accanto agli altri suoi reali premi.
The winner of the first-ever #Bottom100DJs poll, as voted entirely by YOU, is the one-and-only @deadmau5! Congrats! pic.twitter.com/xROp4AKNC6

— Bottom 100 DJs (@bottom100DJS) October 16, 2014
OMG YES!!!! Id like to thank my fans, and infant baby jesus. thank you SO much everyone! @bottom100DJS

— dead mow cinco (@deadmau5) October 16, 2014
@deadmau5 Ha ha you figured it out! We can either ship it to you or drop it off in LA, DM us with what's easiest

— Dada Life (@dadalife) October 17, 2014
Hope this brightens up your day olle! This just came in, sure brightened up mine! :) @dadalife pic.twitter.com/rVbhEtw5Lp

— dead mow cinco (@deadmau5) November 24, 2014
Iscriviti alla newsletter di AllSongs
Riceverai i nostri aggiornamenti anche via email, è semplicissimo!

Iscrivendoti acconsenti alle condizioni d'uso di AllSongs