Nuove Uscite
Drake ballerino nel video ufficiale di Hotline Bling: guarda
Drake mostra le sue abilità da ballerino nel video del nuovo singolo "Hotline Bling", pubblicato in anteprima su Apple Music. Come se la sarà cavata?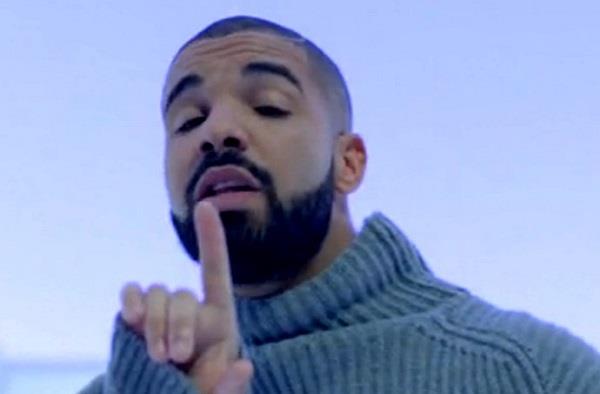 "Hotline Bling" di ha debuttato nelle radio americane all'inizio dell'estate, e lentamente ma inesorabilmente è salito nei piani alti prima della classifica statunitense e poi della classifica inglese, ma anche in quella italiana non va affatto male.
Ieri sera (19 ottobre) è arrivato in anteprima su Apple Music il video ufficiale del singolo, che anticipa il nuovo album "Views From The 6" e che è stato coverizzato da , , , addirittura da Sam Smith.
Girato da Director X, la clip è minimal ma efficace e mostra Drake che si improvvisa ballerino: i movimenti sembrano un po' goffi, ma probabilmente sono studiati a tavolino nei minimi particolari.
Il tutto avviene all'interno di un cubo gigante che cambia colore insieme a uno stuolo di ragazze piuttosto curvy, con un lato B talmente importante da non invidiare nulla a .
Attualmente "Hotline Bling" è alla numero 2 della Billboard Hot 100 dominata ancora da "The Hills" di The Weeknd. Se dovesse arrivare alla numero uno, Drizzy ha scritto su Instagram che "sarebbe il più importante momento della mia carriera".
Guarda qui sotto il video, a seguire il testo della canzone.
Drake - Hotline Bling lyrics
You used to call me on my, you used to, you used to
You used to call me on my cell phone
Late night when you need my love
Call me on my cell phone
Late night when you need my love
I know when that hotline bling
That can only mean one thing
I know when that hotline bling
That can only mean one thing

Ever since I left the city you
Got a reputation for yourself now
Everybody knows and I feel left out
Girl you got me down, you got me stressed out
Cause ever since I left the city, you
Started wearing less and goin' out more
Glasses of champagne out on the dance floor
Hangin' with some girls I've never seen before

You used to call me on my cell phone
Late night when you need my love
Call me on my cell phone
Late night when you need my love
I know when that hotline bling
That can only mean one thing
I know when that hotline bling
That can only mean one thing

Ever since I left the city, you, you, you
You and me we just don't get along
You make me feel like I did you wrong
Going places where you don't belong
Ever since I left the city, you
You got exactly what you asked for
Running out of pages in your passport
Hanging with some girls I've never seen before

You used to call me on my cell phone
Late night when you need my love
Call me on my cell phone
Late night when you need my love
I know when that hotline bling
That can only mean one thing
I know when that hotline bling
That can only mean one thing

These days, all I do is
Wonder if you bendin' over backwards for someone else
Wonder if you rolling up a backwoods for someone else
Doing things I taught you gettin' nasty for someone else
You don't need no one else
You don't need nobody else, no
Why you never alone
Why you always touching road
Used to always stay at home, be a good girl
You was in the zone
You should just be yourself
Right now, you're someone else

You used to call me on my cell phone
Late night when you need my love
Call me on my cell phone
Late night when you need my love
I know when that hotline bling
That can only mean one thing
I know when that hotline bling
That can only mean one thing
Ti potrebbe interessare anche:
Iscriviti alla newsletter di AllSongs
Riceverai i nostri aggiornamenti anche via email, è semplicissimo!

Iscrivendoti acconsenti alle condizioni d'uso di AllSongs