Nuove Uscite
The Gift Of Music: il nuovo brano dei Dream Theater
The Gift Of Music è il primo singolo estratto da The Astonishing, nuovo doppio album dei Dream Theater in uscita a fine gennaio. Da febbraio la band inizierà il tour europeo.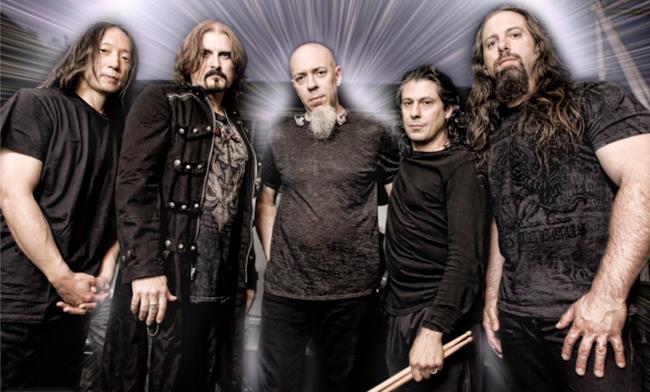 Un altro pezzetto si aggiunge al puzzle di "The Astonishing". Dopo la copertina pubblicata qualche giorno fa, i hanno condiviso con i fan il brano The Gift Of Music, terza song della tracklist, Act I.
"The Astonishing" uscirà il 29 gennaio via Roadrunner Records. L'album è stato registrato presso i Cove City Studios di Long Island, New York dove avevano già visto la luce "Train of Thought", "A Dramatic Turn of Events" e "Dream Theater". Non si sa molto sul concept alla base del doppio album (ben 34 tracce) ma a giudicare dalla copertina, è lecito supporre che si tratti di un'opera Sci-Fi dal punto di vista delle lyrics.
Act I
Descent of the NOMACS
Dystopian Overture
The Gift of Music
The Answer
A Better Life
Lord Nafaryus
A Savior in the Square
When Your Time Has Come
Act of Faythe
Three Days
The Hovering Sojourn
Brother, Can You Hear Me?
A Life Left Behind
Ravenskill
Chosen
A Tempting Offer
Digital Discord
The X Aspect
A New Beginning
The Road to Revolution
Act II
2285 Entr'acte
Moment of Betrayal
Heaven's Cove
Begin Again
The Path That Divides
Machine Chatter
The Walking Shadow
My Last Farewell
Losing Faythe
Whispers on the Wind
Hymn of a Thousand Voices
Our New World
Power Down
Astonishing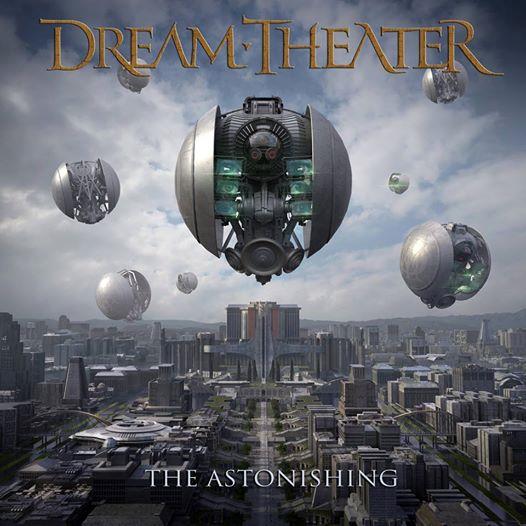 I Dream Theater terranno tre concerti al Teatro degli Arcimboldi di Milano, il 17, 18 e 19 marzo.
Queste le info e i prezzi dei biglietti:
Apertura porte: ore 19.30
Inizio concerto: ore 20.30
Prezzo dei biglietti in prevendita: a partire da €45,00+d.p.
Dream Theater - Date e biglietti
Evento
Località
Data
Prezzo
Dream Theater
Brescia Piazza della Loggia
€ 46,00
Compra
Dream Theater
Grugliasco GruVillage (presso area eventi esterna Shopville Le Gru)
€ 46,00
Compra
Dream Theater
Pescara Stadio Adriano Flacco
€ 57,50
Compra
Dream Theater
Barletta Fossato del Castello
€ 46,00
Compra
Dream Theater
Roma Auditorium Parco della Musica - Cavea
€ 51,75
Compra
Dream Theater
Roma Auditorium Parco della Musica - Cavea
€ 74,75
Compra
Dream Theater
Milano Teatro degli Arcimboldi
-
Compra
Dream Theater
Milano Teatro degli Arcimboldi
€ 51,75
Compra
Dream Theater
Milano Teatro degli Arcimboldi
€ 86,25
Compra
Dream Theater
Trieste Politeama Rossetti - Sala Assicurazioni Generali
€ 86,25
Compra
Dream Theater
Roma Auditorium Parco della Musica - Sala Santa Cecilia
€ 51,75
Compra
Dream Theater
Roma Auditorium Parco della Musica - Sala Santa Cecilia
€ 51,75
Compra
Dream Theater
Padova Gran Teatro Geox
€ 86,50
Compra
Dream Theater
Assago Mediolanum Forum
€ 51,75
Compra
Dream Theater
Roma Auditorium Parco della Musica - Sala Santa Cecilia
€ 51,75
Compra
Dream Theater
Firenze Teatro Verdi
€ 86,25
Compra
Dream Theater
Lignano Sabbiadoro Arena Alpe Adria
€ 86,25
Compra
Dream Theater
Torino Auditorium del Lingotto G. Agnelli
€ 86,25
Compra
Dream Theater
Villafranca Di Verona Castello Scaligero
€ 69,00
Compra
Ti potrebbe interessare anche:
Iscriviti alla newsletter di AllSongs
Riceverai i nostri aggiornamenti anche via email, è semplicissimo!

Iscrivendoti acconsenti alle condizioni d'uso di AllSongs