News & Gossip
MTV VMAs 2014: Beyoncé in testa alle nominations
Ecco tutte le nominations e le categorie della 31esima edizione dell'evento targato MTV, che premia i migliori video dell'anno a livello musicale.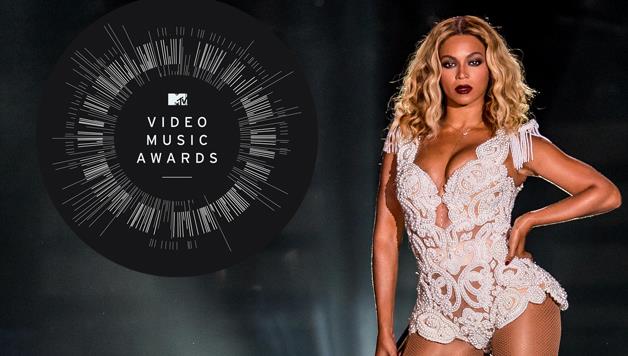 Manca poco più di un mese agli MTV Video Music Awards 2014, che si svolgeranno in California il prossimo 24 agosto, e oggi sono finalmente uscite le nominations!
A farla da padrone c'è Beyoncé, che potrebbe portarsi a casa ben 8 statuette, ma anche Eminem e Iggy Azalea non scherzano comparendo in 7 categorie. Tra le popstar compaiono i nomi di Miley Cyrus, Katy Perry, Lorde, Ariana Grande, Rihanna e Lana Del Rey, mentre sono state completamente ignorate Lady Gaga e Britney Spears.
Snobbati anche i One Direction, mentre i 5 Seconds of Summer sono presenti nella categoria artista da tenere d'occhio grazie al brano "She Looks So Perfect".
Il premio più importante è sicuramente quello per il video del'anno in cui gareggiano Miley Cyrus con "Wrecking Ball", Sia con "Chandelier", Pharrell Williams con "Happy", Beyoncé ft. JAY Z con "Drunk In Love" e Iggy Azalea ft. Charli CXC con "Fancy".
Non sono ancora state comunicate le modalità di votazione, ma sono già usciti i nomi dei primi performers che saliranno il palco del Forum di Inglewood, vicino Los Angeles, ossia Usher, 5 Seconds Of Summer e Ariana Grande.
L'evento sarà trasmesso su MTV nella notte tra il 24 e il 25 agosto: chi si trova in Italia dovrà alzarsi prima dell'alba perché a causa del fuso orario la diretta dovrebbe iniziare intorno alle 4.30 di mattina!
VIDEO OF THE YEAR
Iggy Azalea ft. Charli XCX – "Fancy"
Beyoncé ft. JAY Z – "Drunk In Love"
Pharrell Williams – "Happy"
Sia – "Chandelier"
Miley Cyrus – "Wrecking Ball"
BEST HIP HOP
Eminem – "Bezerk"
Drake ft. Majid Jordan – "Hold On (We're Going Home)"
Childish Gambino – "3005″
Kanye West – "Black Skinhead"
Wiz Khalifa – "We Dem Boyz"
BEST MALE
Pharrell Williams – "Happy"
John Legend – "All Of Me"
Ed Sheeran ft. Pharrell – "Sing"
Sam Smith – "Stay With Me"
Eminem ft. Rihanna – "Monster"
BEST FEMALE
Iggy Azalea ft. Charli XCX – "Fancy"
Beyoncé – "Partition"
Lorde – "Royals"
Ariana Grande ft. Iggy Azalea – "Problem"
Katy Perry ft. Juicy J – "Dark Horse"
BEST POP
Pharrell Williams – "Happy"
Iggy Azalea ft. Charli XCX – "Fancy"
Jason Derulo ft. 2 Chainz – "Talk Dirty"
Ariana Grande ft. Iggy Azalea – "Problem"
Avicii ft. Aloe Blacc – "Wake Me Up"
BEST ROCK
Imagine Dragons – "Demons"
Arctic Monkeys – "Do I Wanna Know"
The Black Keys – "Fever"
Lorde – "Royals"
Linkin Park – "Until It's Gone"
MTV ARTIST TO WATCH
Sam Smith – "Stay With Me"
5 Seconds of Summer -"She Looks So Perfect"
Charli XCX – "Boom Clap"
Schoolboy Q – "Man Of The Year"
Fifth Harmony – "Miss Movin On"
BEST COLLABORATION
Beyoncé ft. JAY Z – "Drunk In Love"
Ariana Grande ft. Iggy Azalea – "Problem"
Pitbull ft. Ke$ha – "Timber"
Chris Brown ft. Lil Wayne and Tyga – "Loyal"
Eminem ft. Rihanna – "Monster"
Katy Perry ft. Juicy J – "Dark Horse"
MTV CLUBLAND AWARD
DJ Snake & Lil Jon – "Turn Down For What"
Zedd ft. Hayley Williams – "Stay the Night"
Calvin Harris – "Summer"
Martin Garrix – "Animal"
Disclosure – "Grab Her!"
BEST VIDEO WITH A SOCIAL MESSAGE
Angel Haze ft. SIA – "Battle Cry"
Avicii – "Hey Brother"
Beyoncé – "Pretty Hurts"
J. Cole ft. TLC – "Crooked Smile"
Kelly Rowland – "Dirty Laundry"
David Guetta f/ Mikky Ekko – "One Voice"
BEST CINEMATOGRAPHY
Thirty Seconds to Mars – "City of Angels"
Beyoncé – "Pretty Hurts"
Arcade Fire – "Afterlife"
Gesaffelstein – "Hate or Glory"
Lana Del Rey – "West Coast"
BEST EDITING
Eminem – "Rap God"
MGMT – "Your Life is a Lie"
Zedd ft. Hayley Williams -"Stay the Night"
Beyoncé – "Pretty Hurts"
Fitz and The Tantrums – "The Walker"
BEST CHOREOGRAPHY
Sia – "Chandelier"
Beyoncé – "Partition"
Usher – "Good Kisser"
Michael Jackson f/Justin Timberlake – "Love Never Felt So Good"
Jason Derulo f/2Chainz – "Talk Dirty"
Kiesza – "Hideaway"
BEST DIRECTION
DJ Snake & Lil Jon – "Turn Down For What"
OK Go – "The Writing's On the Wall"
Miley Cyrus – "Wrecking Ball"
Beyoncé – "Pretty Hurts"
Eminem ft. Rihanna – "The Monster"
BEST ART DIRECTION
DJ Snake & Lil Jon – "Turn Down For What"
Iggy Azalea ft. Charli XCX – "Fancy"
Eminem – "Rap God"
Arcade Fire – "Reflektor"
Tyler, The Creator – "Tamale"
BEST VISUAL EFFECTS
DJ Snake & Lil Jon – "Turn Down For What"
OK Go – "The Writing's On the Wall"
Disclosure – "Grab Her!"
Eminem – "Rap God"
Jack White – "Lazaretto"
Ti potrebbe interessare anche:
Iscriviti alla newsletter di AllSongs
Riceverai i nostri aggiornamenti anche via email, è semplicissimo!

Iscrivendoti acconsenti alle condizioni d'uso di AllSongs