Nuove Uscite
Europe, War Of Kings Special Edition: guarda il video di Nothing To Ya
Gli Europe pubblicheranno un'edizione speciale di War Of Kings. L'album uscirà a dicembre e oltre al CD conterrà il DVD/Bue-ray del concerto tenuto al W.O.A.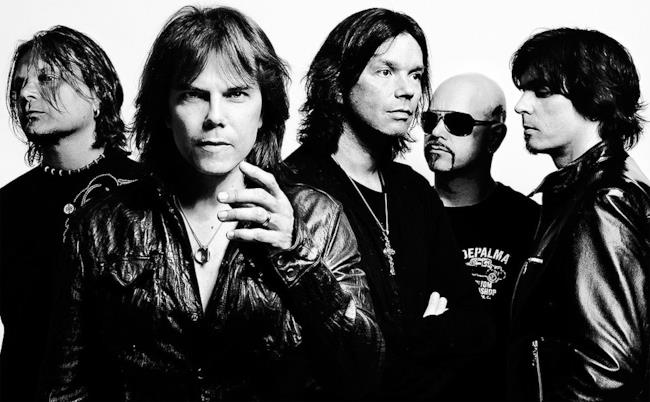 Il successo ottenuto da "War Of Kings" degli svedesi ha superato le più rosee aspettative tanto è vero che la band ha deciso di raddoppiare pubblicando una nuova edizione dell'album pubblicata nel 2014 arricchita di un DVD/Blu-ray contenente lo show tenuto al Wacken Open Air.
"War Of King Special Edition" arriverà sul mercato statunitense il 4 dicembre via Hell & Back Recordings/UDR Music. Per quanto riguarda il mercato europeo ancora non si hanno notizie in merito. Come gustoso antipasto, gli Europe hanno pubblicato il video del brano Nothing To Ya.
"War Of King Special Edition" sarà disponibile in tre formati:
2-disc ecolbook CD+DVD
2-disc ecolbook CD+ Blu-ray
Limited edition deluxe package con il CD "War Of Kings" + DVD + Blu-ray e photobook
Inoltre, una versione con il solo audio del concerto al Wacken sarà disponibile in formato digitale.
Questa è la tracklist di "War Of King Special Edition":
War Of Kings
Hole In My Pocket
The Second Day
Praise You
Nothin' To Ya
California 405
Days Of Rock 'N' Roll
Children Of The Mind
Rainbow Bridge
Angels (With Broken Hearts)
Light It Up
Vasastan (instrumental)
DVD/Blu-ray:
War Of Kings
Hole In My Pocket
Superstitious
Scream Of Anger
Last Look At Eden
Second Day
Firebox
Sign Of The Times
Praise You
The Beast
Ready Or Not
Girl From Lebanon
Nothin' To Ya
Let The Good Times Rock
Rock The Night
Days Of Rock 'N' Roll
The Final Countdown
Gli Europe terranno due concerti in Italia tra la fine di novembre e dicembre:
28.11 MILANO, Alcatraz
07.12 BOLOGNA (BO), Estragon
Inizio concerti: ore 21.00. Apertura porte: ore 19.00
Europe - Date e biglietti
Evento
Località
Data
Prezzo
Europe
Milano Alcatraz
34,50 €
Compra
Europe
Bologna Estragon
34,50 €
Compra
Europe
Ciampino Orion
34,50 €
Compra
Europe
Roma Atlantico
34,50 €
Compra
Europe
Milano Alcatraz
34,50 €
Compra
Europe
Milano Alcatraz
34,50 €
Compra
Europe
Milano Alcatraz
34,50 €
Compra
Europe
Bologna Estragon
36,80 €
Compra
Ti potrebbe interessare anche:
Iscriviti alla newsletter di AllSongs
Riceverai i nostri aggiornamenti anche via email, è semplicissimo!

Iscrivendoti acconsenti alle condizioni d'uso di AllSongs