Nuove Uscite
Kings Of Leon: il nuovo album Mechanical Bull è in streaming
Con una settimana d'anticipo è possibile ascoltare in streaming gratuito 'Mechanical Bull', il nuovo album dei Kings Of Leon in uscita il 24 settembre 2013.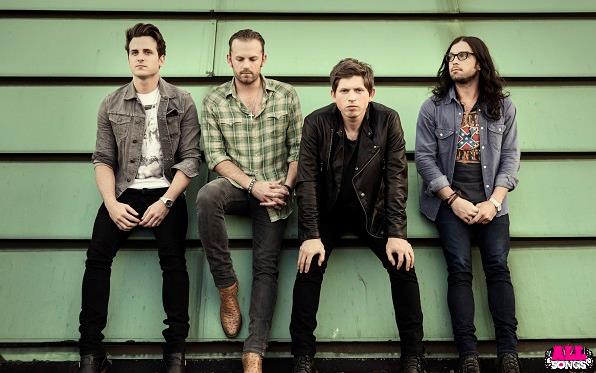 Come molti prima di loro - gli ultimi in ordine di tempo sono stati gli Arctic Monkeys con 'AM' - anche i Kings Of Leon mettono in streaming gratuito su iTunes il nuovo album "Mechanical Bull", qualche giorno prima dell'uscita ufficiale.
Il disco, in uscita martedì 24 settembre, è stato anticipato dai singoli "Supersoaker" e "Wait For Me", mentre durante l'Heineken Open'er Festival in Polonia la band ha suonato in anteprima "Don't Matter".
"Mechanical Bull" è il primo disco dei Kings Of Leon da quando il cantante Caleb Followill, nel luglio 2011, aveva annullato il tour negli Stati Uniti a causa di "problemi vocali ed esaurimento nervoso".
Per ascoltare "Mechanical Bull" in streaming cliccate qui.
Kings Of Leon - Mechanical Bull tracklist
Supersoaker
Rock City
Don't Matter
Beautiful War
Temple
Wait for Me
Family Tree
Comeback Story
Tonight
Coming Back Again
On the Chin
Ti potrebbe interessare anche:
Iscriviti alla newsletter di AllSongs
Riceverai i nostri aggiornamenti anche via email, è semplicissimo!

Iscrivendoti acconsenti alle condizioni d'uso di AllSongs