Nuove Uscite
Marilyn Manson svela 'No Reflection', ascolta il nuovo singolo
No Reflection è il nuovo singolo tratto dall'album 'Born Villain', l'ottavo in studio per il Reverendo, che uscirà il primo maggio. Ascolta il brano in fondo alla pagina.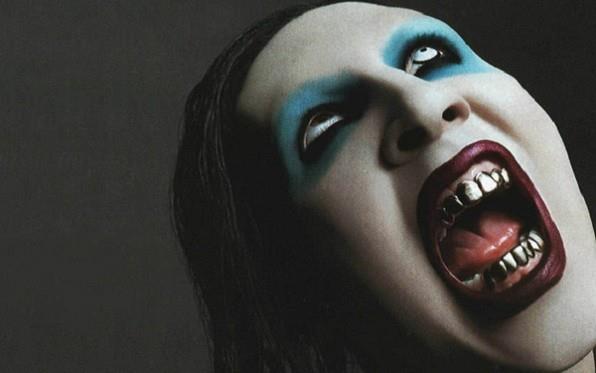 Il disco è il seguito di "The High End Of Low", l'album del 2009 che sanciva la fine della collaborazione con l'etichetta Interscope Records. Ma il Reverendo non è rimasto con le mani in mano e ha firmato un nuovo accordo con un'altra casa discografica, la Cooking Vinyl, che farà uscire 'Born Villain' e che segna un ritorno alle origini.
Oltre a 'No Reflection', la tracklist completa del nuovo disco è composta da 'Overneath The Path Of Misery', 'Born Villain', 'Slow-Mo-zione', 'Breaking The Ground Same Old', 'Figli di Caino', 'The Gardener', 'Pistol Whipped' e 'Hey Cruel World'.
Manson arriverà questa estate in Italia con il suo tour 2012 per due concerti: il 7 giugno a Padova e l'11 luglio a Milano. Già comprati i biglietti?
Crushing, cheating, changing
Am I deaf or dead?
Is this constricting construction
Or just streets with rusty signs
Of something violent coming?

This will hurt you worse than me
I'm weak, seven days a week
Don't run from me, I won't
Bother counting one, two, three...

I don't know which me that I love
I've got no reflection
I don't know which me that I love
I've got no reflection

Show myself how to make a noose
A gun is cliche, and a razor too
I'm not a deathshare vacation, vacant station
Made of scars and filled with my old wounds

This will hurt you worse than me.
I'm weak, seven days a week
Don't root for me, I won't
Bother counting one, two, three...

I don't know which me that I love
I've got no reflection
I don't know which me that I love
I've got no reflection

You - you don't even want to know
What I'm gonna do to you
You don't even want to know what I'm gonna do to you
You don't even want to know what I'm gonna do to you
You don't even want to know what I'm gonna do to you

I don't know which me that I love
I've got no reflection
I don't know which me that I love
I've got no reflection

No reflection, no reflection
I've got no reflection
Ti potrebbe interessare anche:
Iscriviti alla newsletter di AllSongs
Riceverai i nostri aggiornamenti anche via email, è semplicissimo!

Iscrivendoti acconsenti alle condizioni d'uso di AllSongs