Nuove Uscite
Michael Jackson: in radio il nuovo singolo A Place With No Name
Il Re del Pop è sempre lo stesso e torna in radio dal 12 settembre con "A Place With No Name", il secondo singolo estratto dall'album postumo "Xscape".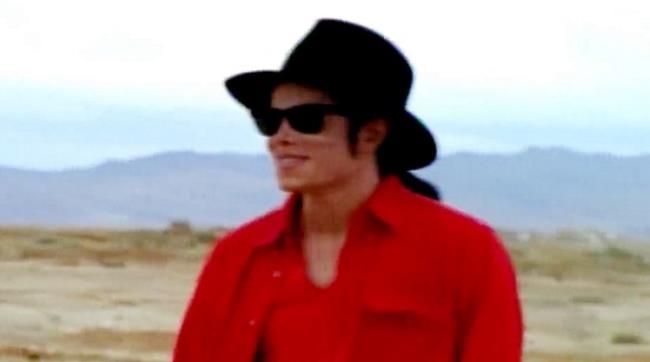 Dopo il grande successo di "Love Never Felt So Good" in duetto con Justin Timberlake, è arrivato il momento di un nuovo singolo per Michael Jackson: dal 12 settembre entra nell'airplay radiofonico "A Place With No Name".
Si tratta del secondo brano estratto da "Xscape", l'album di inediti uscito lo scorso 13 maggio che ha subito conquistato la vetta della classifica dischi in diversi Paesi del mondo e che in totale ha venduto oltre un milione e mezzo di copie.
Leggi anche: In vendita Neverland, la villa di Michael Jackson
La canzone, prodotta dal team Stargate, è stata scritta nel 1998 da Michael con Dr. Freeze ed è la rivisitazione di un classico degli America datato 1972 e intitolato "A Horse With No Name". Dr. Freeze l'ha descritta come
una sorta di fuga, una canzone dove basta chiudere gli occhi per ritrovare istantaneamente te stesso ed essere trasportato in un mondo meraviglioso.
"A Place With No Name" infatti è la storia di un uomo che, dopo un problema alla sua auto, si ritrova da solo nel deserto e viene portato da una donna in una misteriosa e magica città dove non esistono paura e dolore.
Il video, diretto dal regista Samuel Bayer (già al lavoro con Nirvana e The Rolling Stones), è stato realizzato con immagini ricavate dalla produzione di "In the Closet" del 1991.
Guarda il video "A Place With No Name" di Michael Jackson
Leggi il testo "A Place With No Name" di Michael Jackson
As I drove across on the highway
My jeep began to rock
I didn't know what to do so I stopped and got out
And looked down and noticed I got a flat
So I walked out, parked the car like sideways
So I can find what I can fix
I looked around there were no cars on the highway
I felt a strange feeling like a mist
I walked down towards the end of the road
And in the fog a woman appeared
She said don't you worry my friend I'll take care
Take my hand, I'll take you there
Woah-oh
Take me to a place with no name
Place without no name
Take me to a place with no name
No Name
As she took me right through the fog
I see a beautiful city appear
Where kids are playin' and people are laughin' and smiling and
No one's in fear
She said this is the place where no people have pain
And in love and happiness
She turned around looked down at my eyes and started cryin'
She grabbed my hand, you got a friend
Woah-oh
Take me to a place with no name
Place without no name
Take me to a place with no name
Yeah Yeah Yeah Yeah
Yeah Yeah
She started likin' me kissin' me and huggin' me
She didn't really, really want me to leave
She showed me places I've never seen things I've never done
This place really looks like a lotta fun
I seen the grass and the sky and the birds
And the flowers surrounded by the trees
This place is filled with love and happiness
and not a world could I wanna leave
So then I went in my pocket took my wallet on out
With my pictures of my family and girl
This is the place that you choose to be with me
When you thought you could be in another world
Ooh-ooh
Take me to a place with no name
Place without no name
Take me to a place with no name
No name
Take me to a place with no name
No Name
Take me to a place with no name
Iscriviti alla newsletter di AllSongs
Riceverai i nostri aggiornamenti anche via email, è semplicissimo!

Iscrivendoti acconsenti alle condizioni d'uso di AllSongs