News & Gossip
Classifica Italia 3 dicembre 2015, Adele ha l'album e il singolo più venduti
Come al solito, ci sono poche novità fra i singoli, dove regna Hello di Adele. Ma la cantante inglese conquista anche la prima posizione fra gli album.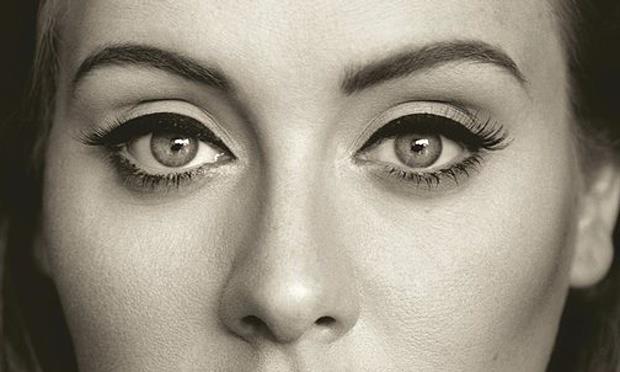 Nella classifica FIMI dei dischi più venduti in Italia dal 20 al 26 novembre 2015 debutta direttamente al primo posto 25 di Adele, che per il momento non si trova in streaming, ma dovrebbe arrivare presto su Pandora.
Scende in seconda posizione l'ex numero uno Made in the A.M. degli One Direction, seguito da TZN - The Best of Tiziano Ferro di Tiziano Ferro, che questa settimana fa segnare un +7.
Dopo il podio troviamo un'altra ex number one, Simili di Laura Pausini, e Anthology - Le nostre anime di Franco Battiato, una raccolta con i più grandi successi del Maestro e alcuni inediti.
La seconda parte della top 10 vede la presenza di Cinema di Andrea Bocelli, Purpose di Justin Bieber e la nuova entrata Dark Sky Island di Enya.
In chiusura di classifica ci sono De Gregori canta Bob Dylan - Amore e furto di Francesco De Gregori e L'amore si muove de Il Volo.
FIMI - Classifica album più venduti (20 novembre - 26 novembre 2015)
25 - Adele
Made in the A.M. - One Direction
TNZ - The Best of Tiziano Ferro - Tiziano Ferro
Simili - Laura Pausini
Anthology - Le nostre anime - Franco Battiato
Cinema - Andrea Bocelli
Purpose - Justin Bieber
Dark Sky Island - Enya
De Gregori canta Bob Dylan - Amore e furto - Francesco De Gregori
L'amore si muove - Il Volo
Nessun cambiamento nel podio della top digital canzoni: è stabile in vetta Hello di Adele, seguita da What Do You Mean? di Justin Bieber e Ti ho voluto bene veramente di Marco Mengoni.
A completare la top 5 troviamo Sorry di Justin Bieber e Roma-Bangkok di Baby K feat. Giusy Ferreri, che si scambiano di posizione rispetto a sette giorni fa.
Dal sesto all'ottavo posto si piazzano Locked Away di R. City feat. Adam Levine, Sugar di Robin Schulz feat. Francesco Yates e Adventure of a Lifetime dei Coldplay.
A chiudere la classifica ci pensano due nuove entrate nella top 10: Hotline Bling di Drake e Reality di Lost Frequencies feat. Janieck Devy.
FIMI - Classifica singoli più scaricati e ascoltati (20 novembre - 26 novembre 2015)
Hello - Adele
What Do You Mean? - Justin Bieber
Ti ho voluto bene veramente - Marco Mengoni
Sorry - Justin Bieber
Roma-Bangkok - Baby K feat. Giusy Ferreri
Locked Away - R. City feat. Adam Levine
Sugar - Robin Schulz feat. Francesco Yates
Adventure of a Lifetime - Coldplay
Hotline Bling - Drake
Reality - Lost Frequencies feat. Janieck Devy
Ti potrebbe interessare anche:
Iscriviti alla newsletter di AllSongs
Riceverai i nostri aggiornamenti anche via email, è semplicissimo!

Iscrivendoti acconsenti alle condizioni d'uso di AllSongs