News & Gossip
Classifica UK 10 agosto 2015, nuovo record per gli One Direction
"Drag Me Down" degli One Direction irrompe in vetta alla classifica UK dei singoli più venduti e frantuma un altro record delle Official Charts inglesi.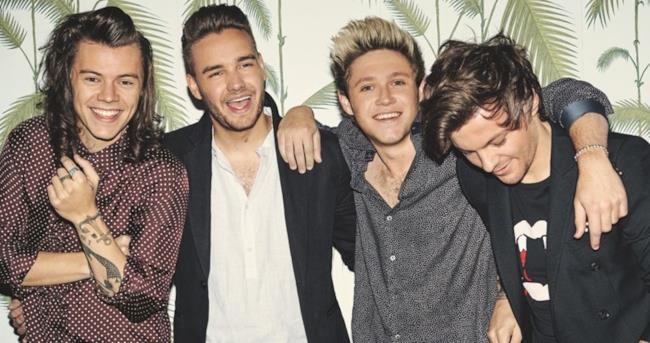 Grazie alla nuova canzone "Drag Me Down", gli non solo ritornano in vetta alla chart inglese dopo "What Makes You Beautiful" (2011), "Little Things" (2012) e "One Way Or Another" (2013), ma mettono a segno anche un nuovo record.
Il primo singolo dopo l'addio di Zayn Malik debutta direttamente come number 1 dei brani più venduti nel Regno Unito e, calcolando tutti i servizi di streaming da Spotify ad Apple Music, arriva a una quota mai raggiunta nella prima settimana, ossia 2.03 milioni di ascolti.
"How Deep Is Your Love" di Calvin Harris feat. Disciples sale dal sesto al secondo posto, mentre l'ex numero uno "Black Magic" delle si deve accontentare della medaglia di bronzo.
I singoli dopo il podio sono tutti in discesa fino al numero 7: "Are You With Me" di Lost Frequencies (pseudonimo del DJ belga Felix De Laet), "Shine" degli Years & Years, "Glitterball" di Sigma feat.Ella Henderson e "Shut Up & Dance" dei WALK THE MOON.
In ottava posizione troviamo "Can't Feel My Face" di The Weeknd, che fa registrare un +9. A chiudere la top 10 della settimana ci pensano "Cheerleader" di OMI e "Show Me Love" del DJ olandese Sam Feldt feat. Kimberly Anne.
Da segnalare in salita "Omen" dei Disclosure feat. Sam Smith (dalla 29 alla 13), il tormentone americano "Watch Me (Whip/Nae Nae)" di (dalla 69 alla 19) e il ritorno di nella Top 40 dopo 13 anni con "I Need Your Love".
Classifica canzoni top 10 UK 10 agosto 2015
Drag Me Down - One Direction
How Deep Is Your Love - Calvin Harris & Disciples
Black Magic - Little Mix
Are You With Me - Lost Frequencies
Shine - Years & Years
Glitterball - Sigma feat. Ella Henderson
Shut Up & Dance - WALK THE MOON
Can't Feel My Face - The Weeknd
Cheerleader - OMI
Show Me Love - Sam Feldt feat. Kimberly Anne
Ti potrebbe interessare anche:
Iscriviti alla newsletter di AllSongs
Riceverai i nostri aggiornamenti anche via email, è semplicissimo!

Iscrivendoti acconsenti alle condizioni d'uso di AllSongs