Nuove Uscite
One Direction, il singolo History è l'ultimo prima della pausa: ascoltalo qui
La boyband ha pubblicato il nuovo singolo History - il terzo estratto dall'album Made in the A.M. - che contiene nel ritornello le voci di alcune Directioners.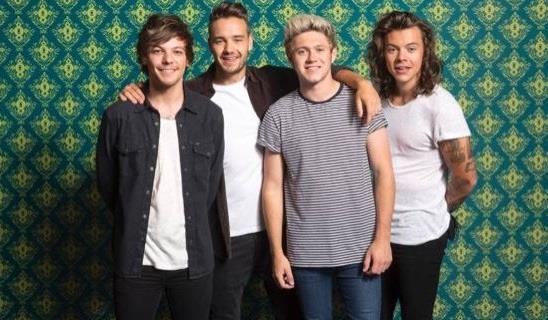 Qualche giorno prima dell'uscita del nuovo album, atteso nei negozi il 13 novembre, gli hanno pubblicato un nuovo singolo intitolato History, un inno dal sapore agrodolce che potrebbe essere dedicato a .
Si tratta del terzo singolo tratto da Made in the A.M. - e l'ultimo prima della pausa nel 2016 - e conterrebbe anche le voci di alcune Directioners. Il brano, quindi, può essere interpretato come una celebrazione dei cinque anni della band a fianco dei suoi fan.
Come ha scritto su Twitter:
Io e Julian Bunetta abbiamo portato alcuni fan in studio per registrare il ritornello come se fosse una folla di voci. Quindi questa canzone è davvero VOSTRA.
Actually @julianbulian and I brought some fans to the studio to record the chorus as like a crowd vocal.. So this song is really YOURS

— Niall Horan (@NiallOfficial) November 6, 2015
Anche Liam Payne ha parlato di History a Entertainment Weekly:
Più che altro il brano parla del modo in cui i fan e tutti gli altri hanno creato questa cosa enorme - gli One Direction - negli ultimi cinque anni. Arriva come chiusura di questo capitolo degli One Direction.
Secondo Hollywood Life, invece, la canzone potrebbe essere dedicata a Zayn, l'ex membro degli 1D che lo scorso marzo ha deciso di lasciare il gruppo: sarebbe l'addio di Malik a rappresentare la fine di un capitolo importante nella storia della band.
Ascolta qui sotto History, a seguire il testo della canzone.
One Direction - History lyrics
You've gotta help me, I'm losing my mind
Keep getting the feel you want to leave this all behind
Thought we were going strong
I thought we were holding on
Are we?

No they don't teach you this in school
Now my hearts breaking and I don't know what to do
Thought we were going strong
Thought we were holding on
Are we?

You and me got a whole lot of history
We could be the greatest thing that the world has ever seen
You and me got a whole lot of history
So don't let it go, we can make some more, we can live forever

All of the rumours, all of the fights
But we always find a way to make it out alive
Thought we were going strong
Thought we were holding on
Are we?

You and me got a whole lot of history
We could be the greatest thing that the world has ever seen
You and me got a whole lot of history
So don't let it go, we can make some more, we can live forever

[?], expensive cars, hotel rooms, and new tattoos, [?], and private planes
But we don't need anything
Cause' the truth is out, I realise that without you here like there's just a lie
This is not the end
This is not the end
We can make it you know it, you know

You and me got a whole lot of history
We could be the greatest thing that the world has ever seen
You and me got a whole lot of history
So don't let it go, we can make some more, we can live forever

You and me got a whole lot of history
We could be the greatest thing that the world has ever seen
You and me got a whole lot of history
So don't let it go, we can make some more, we can live forever

So don't let me go
So don't let me go
We can live forever
Baby don't you know
Baby don't you know
We can live forever
Ti potrebbe interessare anche:
Iscriviti alla newsletter di AllSongs
Riceverai i nostri aggiornamenti anche via email, è semplicissimo!

Iscrivendoti acconsenti alle condizioni d'uso di AllSongs