Nuove Uscite
Silentó, ascolta il nuovo singolo All About You
Il giovane rapper di Atlanta è tornato con un nuovo brano intitolato "All About You". Niente male, ma siamo lontani dal tormentone "Watch Me (Whip/Nae Nae)".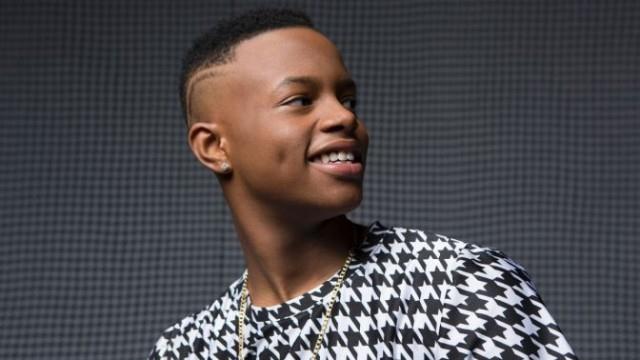 Nel resto del mondo è praticamente sconosciuto, ma negli Stati Uniti è già una star grazie al suo singolo di debutto "Watch Me (Whip/Nae Nae)", che è arrivato nei piani della Billboard Hot 100 diventando uno dei tormentoni del 2015.
Non a caso è stato nominato ai Teen Choice Awards come R&B/Hip-Hop Song e agli MTV Video Music Awards come Song of the Summer. Ora Ricky Lamar Hawk - questo il suo vero nome - ci riprova con un nuovo singolo dal titolo "All About You".
Siamo più dalle parti dell'R&B che dell'hip-hop e infatti tra le sue influenze musicali il giovane rapper - ha appena 17 anni - cita prima di tutti e , poi Future, Gorillaz e Linkin Park.
Il brano, prodotto da DJ Gold Baby Jesus e BoloDaProducer, è disponibile anche sul profilo SoundCloud ufficiale di Silentò, il cui nickname deriva dalla frase "Less talking, more action".
Ascolta qui sotto All About You, a seguire il testo della canzone.
Silentò - All About You lyrics
Baby I'ma take you there
We can go anywhere
Makin' everybody stare
All them other girls can't compare
Yeah girl, you my shawty
You're real bad and you're real naughty
Girl I always be gone
You always callin' on my cell phone
(They always call)

You always on my mind
Missin' me all the time
See me on your top 9
You the only one that can hit me on the FaceTime, girl

It's all about you
All about you
Things that you do
All about you
From the east to the west coast
Baby girl you know you the best though
And everybody know I got the best flow
Tryna get some bands, by the case load
Used to spend the time in the condo
Now we FaceTime every single convo
Hit the dance floor, steady on my grind though
Tryna get some money, stack the bands, get my cash flow
I'm with [?], movin' on [?]
Takin' all these flights and these trips got me tired though
But this my grind though, so I'm movin' solo
I can't ever stop what I'm doin', this my life though

You always on my mind
Missin' me all the time
See me on your top 9
You the only one that can hit me on the FaceTime, girl

It's all about you
All about you
Things that you do
All about you

I think of you all the time
FaceTimin' you every night
You're always on my mind
You're the only one I need in my life
Let's go!

It's all about you
All about you
Things that you do
All about you

And she want Silento
And she want Silento
It's all about you
And she want Silento
All about you
And she want Silento
Things that you do
At the rip, Silento
Yeah, let's go
Pretty ladies, where you at?
Put your hands up
Let me see a smile on your face
You already know what it is
Ti potrebbe interessare anche:
Iscriviti alla newsletter di AllSongs
Riceverai i nostri aggiornamenti anche via email, è semplicissimo!

Iscrivendoti acconsenti alle condizioni d'uso di AllSongs