Concerti
Apple Music Festival, tra gli headliners anche gli One Direction
10 notti di grande musica ci aspettano a Londra a fine settembre. E per chi non potrà esserci, l'Apple Music Festival sarà trasmesso in ogni angolo del globo.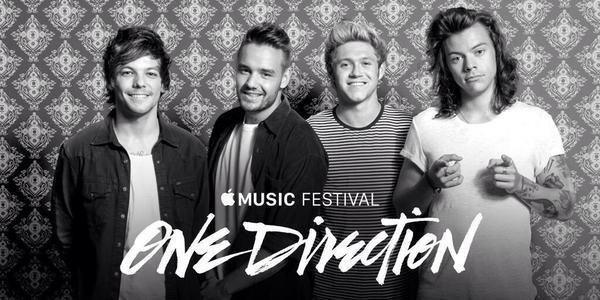 Gli , Pharrell Williams, i e i Disclosure sono i primi headliners confermati dell'Apple Music Festival, che si terrà a Londra nel mese di settembre.
L'evento, che prima si chiamava iTunes Festival, è stato lanciato nel 2007 e quest'anno ha cambiato nome per pubblicizzare il neo-nato servizio di streaming targato Apple, che mira a interrompere il predominio di Spotify.
A dare la notizia è stata la stessa Apple Music con il seguente tweet.
#AppleMusicFestival is coming! @Pharrell, @OneDirection, @Flo_Tweet, @Disclosure and more. http://t.co/6fVYjqZZmR pic.twitter.com/a0YyGdkMpK

— Apple Music (@AppleMusic) August 18, 2015
Tra questi artisti a dare il via alle danze il 22 settembre saranno proprio Harry, Liam, Niall e Louis, che su Twitter hanno espresso tutto il loro entusiasmo sia sull'account ufficiale del gruppo sia sui profili personali.
The guys are excited to be headlining the #AppleMusicFestival in London on September 22nd! http://t.co/4lEkeu00MH https://t.co/MNPTrpqd0Y

— One Direction (@onedirection) August 18, 2015
Anche Pharrell ha usato Twitter per infomare i suoi followers: il cantante si esibirà il 26 settembre, mentre i Disclosure il 25 settembre e i Florence and the Machine il 28 settembre.
Excited to be back at The Roundhouse performing at the #applemusicfestival on September 26th http://t.co/lCyKW3YsTZ https://t.co/z17YlZGwbt

— Pharrell Williams (@Pharrell) August 18, 2015
Il festival si terrà dal 19 al 28 settembre al Roundhouse Theater di Londra (zona Chalk Farm). In totale saranno 10 giorni di musica gratis trasmessi in diretta su iTunes e on demand su Apple Music.
Iscriviti alla newsletter di AllSongs
Riceverai i nostri aggiornamenti anche via email, è semplicissimo!

Iscrivendoti acconsenti alle condizioni d'uso di AllSongs