News & Gossip
P!nk canta la nuova sigla del The Ellen DeGeneres Show
La conduttrice americana ha reclutato P!nk per una nuova canzone in onore della 13esima stagione del suo show: si intitola "Today's The Day".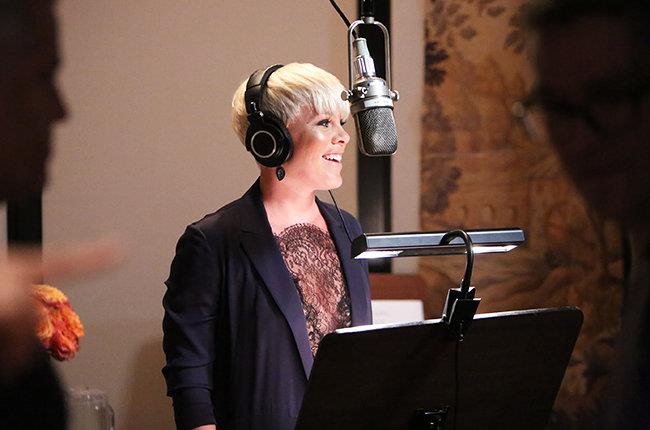 P!nk sta per tornare sulle scene musicali, anzi in qualche modo è già tornata sotto forma di colonna sonora per il The Ellen DeGeneres Show.
Alecia Beth Moore - questo il vero nome della cantante - ha registrato "Today's The Day", una nuova sigla per celebrare l'inizio della 13esima stagione del show televisivo che quest'anno parte l'8 settembre.
Si tratta del primo brano inedito dopo il grandissimo successo di "The Truth About Love", l'album campione di vendite nel 2012 grazie ai singoli "Try" e "Just Give Me a Reason" feat. Nate Ruess.
Ovviamente i fan sperano che questo sia solo l'antipasto e che esca al più presto - al massimo entro la fine dell'anno - il nuovo disco, a cui la popstar sta attualmente lavorando con il fido Greg Kurstin.
Guarda qui sotto il video con un'anteprima della canzone "Today's The Day", in cui P!nk è in studio con la figlia di 4 anni Willow Sage Hart (la cantante è sposata con il motociclista professionista di cross Carey Hart).
Pink - Today's The Day testo
Today's the day I've been waiting for
Tomorrow won't come after all
Yesterday's so far away
This today's the only day
Somebody please stop the clock
I'll never let this day stop
I never wanna go home
I'mma say today's my day
Today's the day I've been waiting for
Tomorrow won't come after all
Yesterday's so far away
This today's the only day
Iscriviti alla newsletter di AllSongs
Riceverai i nostri aggiornamenti anche via email, è semplicissimo!

Iscrivendoti acconsenti alle condizioni d'uso di AllSongs