Nuove Uscite
Pink: un nuovo album con Dallas Green sotto il nome di You+Me
Come sarà la virata folk della popstar in compagnia di Dallas Green, cantante degli Alexisonfire? Ascolta il primo singolo "You and Me"!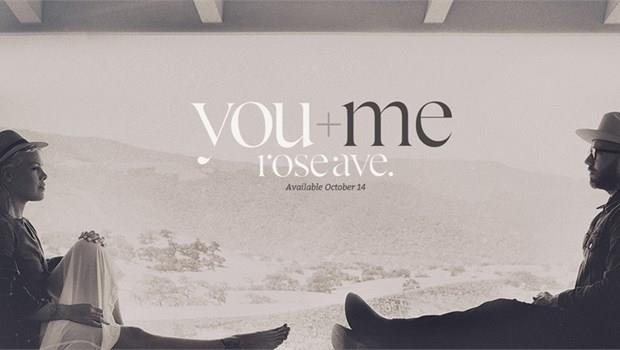 Pink sta per pubblicare un nuovo album, e già questa sarebbe una notizia. Ma l'album non uscirà sotto il nome di Pink, ma come un progetto di You+Me, un duo composto dalla popstar e dal cantautore canadese Dallas Green (City And Colour, Alexisonfire).
Le novità però non finiscono qui perché il disco, intitolato "Rose Ave", sarà folk, sulle orme di "Foreverly" di Billie Joe Armstrong (leader dei Green Day) e Norah Jones. E per l'occasione Pink usa il suo nome di battesimo Alecia Beth Moore, proprio per distinguersi dai precedenti lavori pop.
L'annuncio è stato fatto dallo stesso gruppo su Facebook:
Dopo mesi di collaborazione e di musica insieme, siamo finalmente pronti a condividere l'album di debutto degli You And Me, RoseAve. Speriamo che vi piaccia.
L'album, che contiene 10 tracce (qui la tracklist completa), verrà pubblicato il 14 ottobre 2014 ed è anticipato da una canzone intitolata - guarda caso - "You And Me".
Leggi il testo "You And Me" degli You+Me

You and me were always with each other
Before we knew the others was ever there
You and me we belong together
Just like a breath needs the air
I told you if you called I would come runnin'
Across the highs the lows and the in between
You and me we've got two minds that think as one
And our hearts march to the same beat
They say everything it happens for a reason
You can be flawed enough but perfect for a person
Someone who will be there for you when you fall apart
Guiding your direction when you're riding through the dark,
Oh that's you and me
You and me we're searching' for the same light
Desperate for a cure to this disease
Well some days are better than others,
But I fear no thing as long as you're with me
They say everything' it happens for a reason
You can be flawed enough but perfect for a person
Someone who will be there for you when you fall apart
Guiding your direction when you're riding through the dark
And they say, everything it happens for a reason
You can be flawed enough but perfect for a person
Someone who will be there for you when you start to fall apart,
Guiding your direction when you're riding through the dark
Oh that's you and me
Oh that's you and me
Oh that's you and me
That's you and me
Iscriviti alla newsletter di AllSongs
Riceverai i nostri aggiornamenti anche via email, è semplicissimo!

Iscrivendoti acconsenti alle condizioni d'uso di AllSongs