Nuove Uscite
Il Live At Finsbury Park dei Rage Against The Machine presto in DVD
Dal 16 ottobre Eagle Rock Entertainment pubblicherà il DVD del concerto gratuito "Live At Finsbury Park", tenuto nel giugno 2010 dai Rage Against The Machine.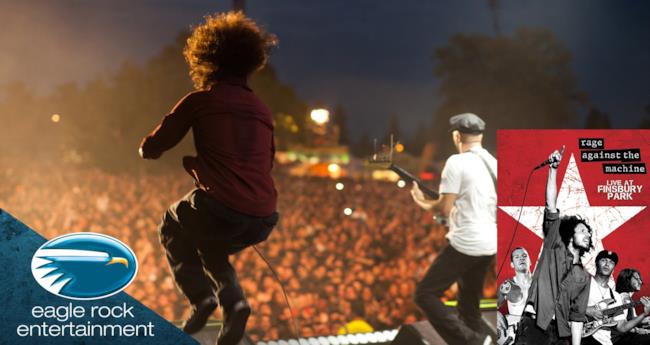 Eagle Rock Entertainment è pronta per lanciare il concerto "Live At Finsbury Park" dei Rage Against The Machine su DVD, Blu-ray e formati digitali il 16 ottobre.
Registrato ad alta definizione, il concerto si è tenuto a Londra al Finsbury Park il 6 giugno 2010. Tra le canzoni protagoniste, Killing In The Name, Bulls On Parade, People Of The Sun, Guerrilla Radio, Bullet In The Head, Bombtrack, Sleep Now In The Fire e una cover di White Riot dei Clash.
C'è una storia particolare dietro questo concerto: a fine 2009, il dj inglese Jon Morter e sua moglie Tracy lanciarono una campagna per promuovere un'alternativa all'onnipresente hit del vincitore di "X-Factor" in cima alle calssifiche natalizie del Regno Unito.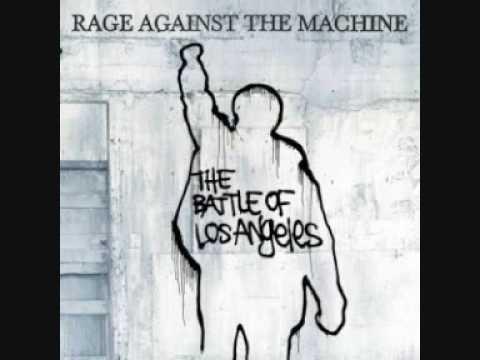 Quindi scelsero Killing In The Name dei Rage Against The Machine. La band decise di accettare la sfida, donando i proventi delle vendite in beneficenza. Il leader del gruppo, Zack de la Rocha, ha poi promesso che avrebbero suonato gratis in Gran Bretagna per festeggiare il risultato ottenuto.
Ed ecco come è nata l'idea del concerto.
Tra i bonus, il "Live At Finsbury Park" include i Behind The Scenes At Finsbury Park e l'intervista con Jon e Tracy Morter.
La musica della band fonde heavy metal, punk e hip-hop e tratta temi legati alla realtà sociale. Un rock riflessivo e socialmente impegnato, quindi, guidato dalla voce aggressiva di de la Rocha e accompagnata dal chitarrista Tom Morello, capace di innovazioni sonore e ritmi altisonanti.
I Rage esprimono così il loro aspro commento contro il governo americano e altri problemi nel mondo, coinvolgendo tantissimi fan.
Ecco la track list di "Live At Finsbury Park":
01. Testify
02. Bombtrack
03. People Of The Sun
04. Know Your Enemy
05. Bulls On Parade
06. Township Rebellion
07. Bullet In The Head
08. White Riot
09. Guerrilla Radio
10. Sleep Now In The Fire
11. Freedom
12. Killing In The Name
E il video di Bulls On Parade, tratto da "Live At Finsbury Park":
Ti potrebbe interessare anche:
Iscriviti alla newsletter di AllSongs
Riceverai i nostri aggiornamenti anche via email, è semplicissimo!

Iscrivendoti acconsenti alle condizioni d'uso di AllSongs