Nuove Uscite
Robbie Williams: Be a Boy è il nuovo singolo da Take The Crown [VIDEO]
Dopo 'Candy' e 'Different', Robbie Williams torna con un nuovo singolo (terzo da 'Take The Crown') in uscita l'11 marzo 2013: ecco il video di 'Be a Boy'.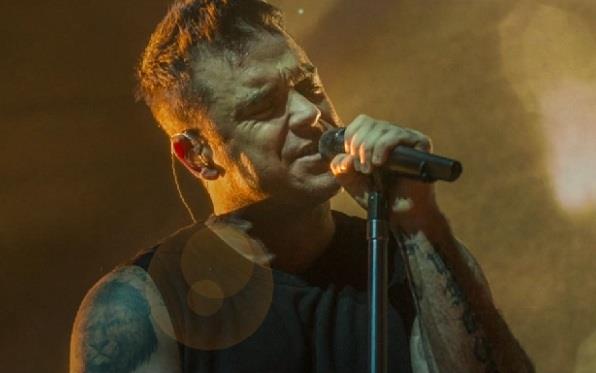 Dopo aver annunciato su tutti i social network che il terzo singolo di 'Take The Crown' sarebbe stato 'Be a Boy', Robbie Williams ha già messo online il video ufficiale della canzone, nonostante l'uscita sia prevista per l'11 marzo 2013.
Diciamolo subito: il video di 'Be a Boy', non è un granché, è composto principalmente da spezzoni live (probabilmente ad Amsterdam visto che si vedono sventolare bandiere olandesi) e immagini di repertorio. Ma chi se ne frega, direte voi!
Robbie Williams: gli inediti con Tom Jones e Paul Freeman
In effetti non avete tutti i torti, ma siamo lo stesso un po' dispiaciuti visto che con i primi due singoli di 'Take The Crown' la popstar inglese ci aveva abituato bene. Il video di 'Candy' era allegro e divertente, mentre quello di 'Different' era un omaggio al cinema di una volta.
Il nuovo singolo 'Be a Boy' è il brano che apre 'Take The Crown', l'album che ha riportato Robbie Williams in cima alle classifiche di tutto il mondo. Ma nonostante tutto ha messo in vendita la villa di Beverly Hills!
E anche per questo motivo, forse, il tour 2013 dell'ex Take That sarà il più costoso della sua carriera: parte il 18 giugno da Manchester e in Italia arriva il 31 luglio per il concerto di San Siro a Milano.
Robbie Williams - Be a Boy testo
When you're young you hope to be
Menacing in vanity
6 feet tall, maybe more
Bigger now than before

They said it was leaving me
The magic was leaving me
I don't think so
I don't think so

They said it was leaving
They said it went on
Now I could make this last forever
And be a boy, and be a boy

When you're young you hope to see
And carve your name into the street
Bout your words of satellites
That keep the wasted up tonight

They said it was leaving me
The magic was leaving me
I don't think so
I don't think so

They said it was leaving
They said it went on
Now I could make this last forever
And be a boy, and be a boy

There's safety in the jungle
If you treat it like a toy
Make sure you talk to strangers
And be a boy, and be a boy

Be a boy

They said it was leaving me
The magic was leaving me
I don't think so
I don't think so

All of the boys are gonna be someone
The time you caught but it was gone
The time you caught but it was gone
It takes a big man to be someone

All of the boys are gonna be someone
The time you caught but it was gone
The time you caught but it was gone
It takes a big man to be someone

I'm half your age and lived twice your life
And hide on streets, you walk tonight
The time you caught but it's not mine
It takes a big man to be someone

I'm half your age and lived twice your life
And I don't sleep alone tonight
The time you caught but it's not mine
It takes a big man to be someone
Iscriviti alla newsletter di AllSongs
Riceverai i nostri aggiornamenti anche via email, è semplicissimo!

Iscrivendoti acconsenti alle condizioni d'uso di AllSongs