News & Gossip
Classifica UK 5 ottobre 2015, Sam Smith primo con il tema di 007 Spectre
Questa settimana Sam Smith entra nella storia grazie a "Writing's on the Wall", il primo tema di James Bond ad arrivare al numero uno della chart inglese.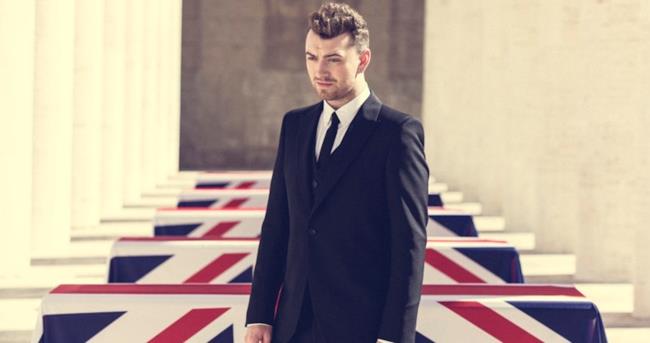 Doveva arrivare Sam Smith per scacciare Justin Bieber dalla cima dei singoli più venduti in Gran Bretagna: "Writing's On The Wall" infatti fa scivolare "What Do You Mean?" in seconda posizione, mentre rimane stabile in terza "Looked Away" di R City feat. Adam Levine.
La canzone, che è contenuta nella colonna sonora di 007 Spectre, è il primo tema di James Bond a diventare number one. In passato solo due brani si erano avvicinati alla vetta fermandosi però al secondo posto: "Skyfall" di Adele e "A View To A Kill" dei Duran Duran.
"Writing's On The Wall" è la quinta numero uno di Sam Smih nella official chart inglese dopo "La La La" con Naughty Boy, "Money On My Mind", "Stay With Me" e "Lay Me Down".
Dopo il podio troviamo "Easy Love" di Sigala (nome d'arte del DJ londinese Bruce Fielder), che contiene un campionamento da "ABC" dei Jackson 5, e "Can't Feel My Face" di The Weeknd.
Al sesto posto sale "On My Mind" di Ellie Goulding, mentre scende al settimo "How Deep Is Your Love" di Calvin Harris feat. Disciples.
Chiudono la classifica di questa settimana "Do It Again" di Pia Mia feat. Chris Brown & Tyga, "Runnin' (Lose It All)" di Naughty Boy feat. Beyoncé e Arrow Benjamin e "Don't Be So Hard On Yourself" di Jess Glynne.
Tra le nuove entrate si segnalano "Lay It All On Me" dei Rudimental feat. Ed Sheeran alla 16, "Talk To Me" di Nick Brewer alla 19, "Love Me Like You" delle Little Mix alla 21 e"Alive" di Sia alla 30.
Classifica canzoni top 10 UK 5 ottobre 2015
Writing's On The Wall - Sam Smith
What Do You Mean? - Justin Bieber
Looked Away - R City feat. Adam Levine
Easy Love - Sigala
Can't Feel My Face - The Weeknd
On My Mind - Ellie Goulding
How Deep Is Your Love - Calvin Harris & Disciples
Do It Again - Pia Mia feat. Chris Brown & Tyga
Runnin' (Lose It All) - Naughty Boy feat. Beyoncé & Arrow Benjamin
Don't Be So Hard On Yourself - Jess Glynne
Iscriviti alla newsletter di AllSongs
Riceverai i nostri aggiornamenti anche via email, è semplicissimo!

Iscrivendoti acconsenti alle condizioni d'uso di AllSongs