Nuove Uscite
Sam Smith: ascolta qui Writing's On The Wall, il tema di 007 Spectre
"Writing's On The Wall", il nuovo tema di James Bond, è finalmente arrivato: la canzone, che farà da colonna sonora a Spectre, è stata lanciata su Spotify.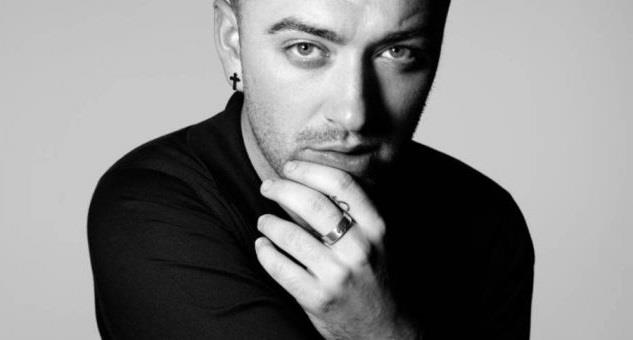 Questa mattina i fan di Sam Smith, ma anche gli appassionati alla saga di James Bond, non vedevano l'ora di ascoltare il tema che accompagnerà la nuova avventura dell'agente 007 interpretato da Daniel Craig.
La canzone di Spectre, come già anticipato, si intitola "Writing's On The Wall", è stata pubblicata oggi (25 settembre) tramite la Capitol Records ed è disponibile per l'acquisto e lo streaming.
Il brano, co-scritto da Sam Smith con Jimmy Napes, è destinato a scalare le classifiche musicali nelle prossime settimane ed è in lizza per diventare il primo tema di 007 a raggiungere la posizione numero 1 tra i singoli più venduti.
I produttori di Spectre, Michael G. Wilson e Barbara Broccoli, non hanno dubbi su "Writing's On The Wall":
Sam e Jimmy hanno scritto la canzone più stimolante per Spectre e, con la straordinaria performance vocale di Sam, Writing's On The Wall sarà sicuramente considerata una delle più grandi canzoni di Bond di tutti i tempi.
La traccia, in effetti, è in pieno stile James Bond Theme: orchestrazioni maestose e arrangiamenti curatissimi al servizio della voce impeccabile di Sam Smith. Inoltre è la prima canzone dell'agente 007 registrata da un artista solista britannico dal 1965.
Ascolta qui sotto Writing's On The Wall, a seguire il testo
Sam Smith - Writing's On The Wall lyrics
I've been here before
But always hit the floor
I've spent a lifetime running
And I always get away
But with you I'm feeling something
That makes me want to stay

I'm prepared for this
I never shoot to miss
But I feel like a storm is coming
If I'm gonna make it through the day
Then there's no use in running
This is something I gotta face

If I risk it all
Could you break my fall?

How do I live? How do I breathe?
When you're not here I'm suffocating
I want to feel love, run through my blood
Tell me is this where I give it all up?
For you I have to risk it all
Cause the writing's on the wall

A million shards of glass
That haunt me from my past
As the stars begin to gather
And the light begins to fade
When all hope begins to shatter
Know that I won't be afraid

If I risk it all
Could you break my fall?

How do I live? How do I breathe?
When you're not here I'm suffocating
I want to feel love, run through my blood
Tell me is this where I give it all up?
For you I have to risk it all
Cause the writing's on the wall

The writing's on the wall

How do I live? How do I breathe?
When you're not here I'm suffocating
I want to feel love, run through my blood
Tell me is this where I give it all up?
How do I live? How do I breathe?
When you're not here I'm suffocating
I want to feel love, run through my blood
Tell me is this where I give it all up?
For you I have to risk it all
Cause the writing's on the wall
Iscriviti alla newsletter di AllSongs
Riceverai i nostri aggiornamenti anche via email, è semplicissimo!

Iscrivendoti acconsenti alle condizioni d'uso di AllSongs