Nuove Uscite
Selena Gomez in lacrime nel video di The Heart Wants What It Wants
Il nuovo singolo della cantante parla inequivocabilmente della sua storia d'amore con Justin Bieber che la continua a far soffrire.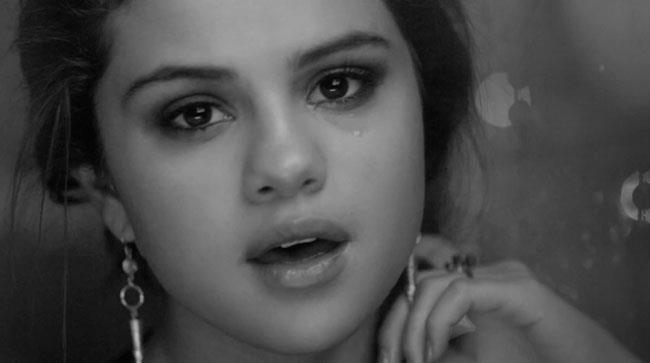 Selena Gomez ha rilasciato il video ufficiale del suo nuovo singolo "The Heart Wants What It Wants".
La canzone è l'inedito contenuto nel primo greatest hits della popstar intitolato "For You" che sarà pubblicato il 24 novembre 2014.
Il video è stato filmato in bianco e nero e si apre con una tristissima conversazione telefonica di Selena: ecco il suo contenuto:
When I was on stage and I was thinking of...I felt like I know...I know him, though, and I know his heart and I know what he wouldn't do to hurt me. But I didn't realize that feeling so confident and feeling so great about myself and then [to have] it just be completely shattered by one thing, by something so stupid. But then you make me feel crazy, you make me feel like it's my fault. I was in pain.
"Quando ero sul palco e stavo pensando a ...Mi sento come se... Conosco lui e conosco il suo cuore e so che non avrebbe voluto ferirmi. Ma non mi rendevo conto, mi sentivo così bene e sicura di me stessa e ed è stato completamente distutto da una cosa, qualcosa di così stupido. Ma poi lui mi ha fatto sentire una pazza, mi ha fatto sentire come se fosse colpa mia. Mi sentivo male". Ma chi ha trattato così male questa povera ragazza?
Il primo nome che vi è venuto in mente probabilmente è quello giusto: il suo (ex?) fidanzato on-off . Il significato del titolo, del testo e del clip stesso gira intorno alla loro tormentata relazione: nonostante la loro storia non sia mai stata solo rose e fiori, nonostante il fatto che in pochi sostengano la loro coppia, "il cuore vuole quello che vuole". E il cuore di Selena continua a volere Justin anche se continua a farla soffrire.
Nel video l'attore che interpreta il ragazzo della cantante è Shiloh Fernandez.
Guarda il video di The Heart Wants What It Wants
Leggi il testo The Heart Wants What It Wants
You got me sippin' on something
I can't compare to nothing
Ive ever known, I'm hoping
That after this fever I'll survive
I know I'm acting a bit crazy
Strung out, a little bit hazy
Hand over heart, I'm praying
That I'm gonna make it out alive
The bed's getting cold and you're not here
The future that we hold is so unclear
But I'm not alive until you call
And I'll bet the odds against it all
Save your advice 'cause I won't hear
You might be right but I don't care
There's a million reasons why I should give you up
But the heart wants what it wants
You got me scattered in pieces
Shining like stars and screaming
Lightining me up like Venus
But then you disappear and make me wait
And every second's like torture
Hell over trip, no more so
Finding a way to let go
Baby baby no I can't escape
The bed's getting cold and you're not here
The future that we hold is so unclear
But I'm not alive until you call
And I'll bet the odds against it all
Save your advice 'cause I won't hear
You might be right but I don't care
There's a million reasons why I should give you up
But the heart wants what it wants
But the heart wants what it wants
But the heart wants what it wants
But the heart wants what it wants
This is a modern fairytale
No happy endings
No wind in our sails
But I can't imagine a life without
Breatheless moments
Breaking me down down down
The bed's getting cold and you're not here
The future that we hold is so unclear
But I'm not alive until you call
And I'll bet the odds against it all
Save your advice 'cause I won't hear
You might be right but I don't care
There's a million reasons why I should give you up
But the heart wants what it wants
But the heart wants what it wants
But the heart wants what it wants
But the heart wants what it wants
The heart wants what it wants baby
Iscriviti alla newsletter di AllSongs
Riceverai i nostri aggiornamenti anche via email, è semplicissimo!

Iscrivendoti acconsenti alle condizioni d'uso di AllSongs