Nuove Uscite
Selena Gomez con il modello Christopher Mason nel nuovo video Hands To Myself
La popstar americana ha forse messo a segno il video più sexy della sua carriera, complice anche il modello dal fisico statuario Christopher Mason.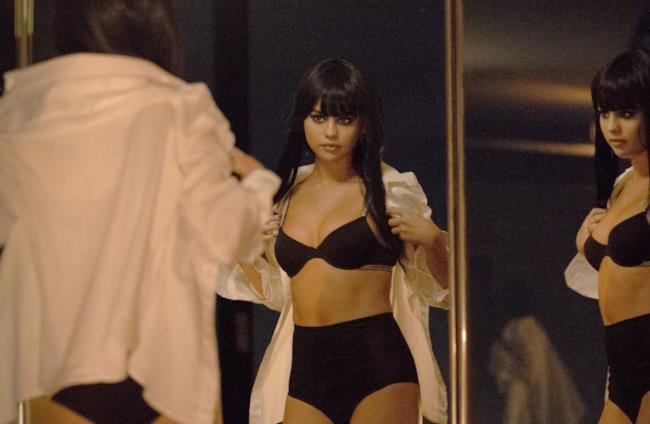 Hands To Myself è il nuovo video di Selena Gomez, il quarto singolo estratto dall'ultimo album Revival dopo Good For You, Same Old Love e Me & The Rhythm.
Il brano, prodotto da Max Martin e Mattman & Robin, è stato presentato live nell'ultima sfilata di Victoria's Secret, dove si sono esibiti anche e The Weeknd.
Nel video, diretto da Alek Keshishian, la cantante interpreta una femme fatale sexy e conturbante, che non ha più nulla a che vedere con il ruolo di stellina Disney di inizio carriera.
Il protagonista maschile del video è il modello americano Christopher Mason, già visto in un ruolo minore in Here We Go Again di Demi Lovato.
Guarda qui sotto il video, a seguire il testo della canzone.
Selena Gomez - Hands To Myself lyrics
Can't keep my hands to myself
No matter how hard I'm trying to
I want you all to myself
Your metaphorical gin and juice
So come on, give me a taste
Of what it's like to be next to you
Won't let one drop go to waste
Your metaphorical gin and juice

Ohh cause all of the downs and the uppers
Keep making love to each other
And I'm trying, I'm trying, I'm trying, I'm trying
All of the downs and the uppers
Keep making love to each other
And I'm trying, I'm trying, I'm trying, but I

Can't keep my hands to myself
My hands to myself
Can't keep my hands to myself
My hands to myself

The doctor say you're no good
But people say what they wanna say
And you should know if I could
I'd breathe you in every single day

Ohh cause all of the downs and the uppers
Keep making love to each other
And I'm trying, I'm trying, I'm trying, I'm trying
All of the downs and the uppers
Keep making love to each other
And I'm trying, I'm trying, I'm trying, but I

Can't keep my hands to myself
My hands to myself
Can't keep my hands to myself
My hands to myself

Can't keep my hands to myself
I want it all, know nothing else
Can't keep my hands to myself
Give me your all and nothing else
Oh, I, I want it all
I want it all, I want it all
Can't keep my hands to myself
I mean I could, but why would I want to?

My hands to myself
Can't keep my hands to myself
My hands to myself
Can't keep, keep my hands to myself
I want it all, know nothing else
Can't keep my hands to myself
Give me your all and nothing else
Can't keep my hands to myself
Iscriviti alla newsletter di AllSongs
Riceverai i nostri aggiornamenti anche via email, è semplicissimo!

Iscrivendoti acconsenti alle condizioni d'uso di AllSongs