News & Gossip
Nuovo record per The Chainsmokers con Something Just Like This
L'accoppiata The Chainsmokers e Coldplay mette a segno un record in rete: per il lyric video di Something Just Like This oltre 9 milioni di views nelle prime 24 ore.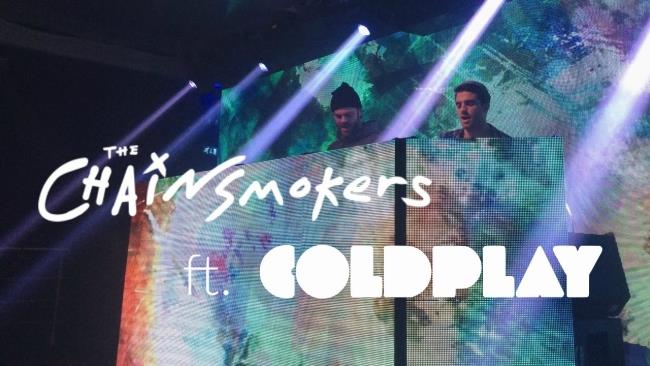 Vero fenomeno del dancefloor, i dj e producer The Chainsmokers si sono guadagnati l'ennesimo record. La loro ultima hit, Something Just Like This firmata insieme ai Coldplay, ha sfondato il muro di 9 milioni di views su Youtube nelle prime ventiquattr'ore. Si tratta del risultato più alto mai raggiunto da un lyric video e che supera un teen idol del calibro di Justin Bieber, fermo a "soli" 8 milioni e 200mila views con la sua What Do You Mean.
.@TheChainsmokers and @coldplay's hit collab blasts into history with 9MM views on a lyric video in 24 hours → https://t.co/eD0mqwBfAL 🚀 pic.twitter.com/y5QW8hyEcN

— YouTube (@YouTube) March 1, 2017
Presentato live sul palco dei Brit Awards lo scorso 22 febbraio, la nuova traccia sfiora dal 22 febbraio ai primi di marzo 50 milioni di visualizzazioni sul canale del duo. Andrew Taggart ed Alex Pall hanno annunciato di recente la pubblicazione del loro primo album "Memories… Do Not Open", in uscita il 7 aprile con dieci tracce mai sentite prima.
Il disco è disponibile in pre-order con le tracce Something Just Like This e Paris in instant download. Ma il pubblico italiano non aspetta che una sola data, quella del 28 giugno, quando i due musicisti sono attesi a Milano con la tappa italiana del loro tour mondiale.
Iscriviti alla newsletter di AllSongs
Riceverai i nostri aggiornamenti anche via email, è semplicissimo!

Iscrivendoti acconsenti alle condizioni d'uso di AllSongs