Nuove Uscite
The Vamps, ascolta il nuovo singolo Stolen Moments
Si tratta del terzo singolo estratto dal nuovo album Wake Up, che esce il prossimo 27 novembre, dopo la title track e Cheater. Sarà all'altezza dei precedenti?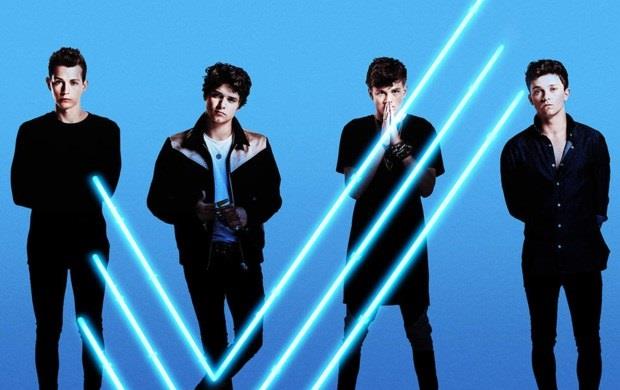 I hanno pubblicato un nuovo singolo in attesa dell'uscita del secondo album Wake Up - il seguito di Meet the Vamps del 2014 - che arriverà nei negozi e nei digital store il 27 novembre su etichetta Virgin/EMI.
La canzone si intitola Stolen Moments, è stato co-scritta dai membri del gruppo con Matt Prime e Wayne Hector ed è già disponibile per l'acquisto su iTunes o in streaming su Spotify.
Il frontman Bradley Simpson canta di una ragazza che sta per rompere con lui ("Before we said too much / Now you can't be around me"). Che cosa farà? Cercherà solamente di dimenticare ("I'll escape with every stolen moment / That I spent with you").
Brad, James, Connor e Tristan hanno fatto centro: il nuovo singolo può veramente lanciare l'album, meglio dei precedenti Wake Up e Cheater. Ora non ci resta che aspettare il video!
Ascolta qui sotto Stolen Moments, a seguire il testo del brano.
The Vamps - Stolen Moments lyrics
You tell me I'm a friend
But confused minds and blurred lines
Have brought it to an end
And all that is left now is where it's gonna end
And I don't know, no

Used to be enough, to have you around me
Before we said too much
Now you can't be around me
'Cause now you find it hard
Not to drop your gun
Oh, not to drop your gun

I'm begging here to steal it all
And I'll escape with every stolen moment
That I spend with you
Come be a thief, girl if you want
But piece by piece I take each stolen moment

There's no way to defend
But you pull all the walls down, it's harder to pretend
That I don't want it all now
I need it even more
Every time you go
I hate to ask you, go

I'm begging here to steal it all
And I'll escape with every stolen moment
That I spend with you
Come be a thief, girl if you want
But piece by piece I take each stolen moment
That I spend with you

Will the puzzle I can't fix
Million pieces still missing
When I look at you and me, I still can't tell what this is
But it's out of my control
Love's a hole
You say you don't wanna fall in
But you keep falling

I'm begging here to steal it all
And I'll escape with every stolen moment
That I spend with you
Come be a thief, girl if you want
But piece by piece I take each stolen moment
That I spend with you
Oh, that I spend with you
Oh, that I spend with you, eh
That I spend with you
That I spend with you
Ti potrebbe interessare anche:
Iscriviti alla newsletter di AllSongs
Riceverai i nostri aggiornamenti anche via email, è semplicissimo!

Iscrivendoti acconsenti alle condizioni d'uso di AllSongs