Nuove Uscite
The Wanted: Show Me Love è il nuovo singolo 2013 da Word of Mouth
La band inglese The Wanted ha presentato il nuovo singolo 'Show Me Love' scritto da Nathan Sykes e contenuto nel nuovo album. Ma non parla di Ariana Grande!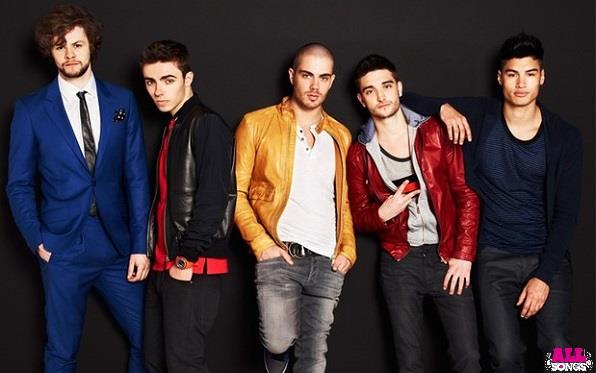 Dopo che l'uscita dell'album 'Word of Mouth' è stata posticipata al 4 novembre 2013, mentre inizialmente era prevista per settembre, la boyband britannica The Wanted ha voluto fare un regalo ai propri fan.
E così Max George, Tom Parker, Jay McGuiness, Nathan Sykes e Siva Kaneswaran hanno pubblicato un nuovo singolo che segue 'Walks Like Rihanna' e 'Own The Night'.
La ballata 'Show Me Love', scritta da Nathan Sykes, è la storia di una relazione arrivata alla fine e quindi siamo sicuri che non parli della sua nuova fidanzata Ariana Grande.
A proposito del brano Nathan ha detto:
E' partito da me che scrivevo una semplice ballata al piano ed è finito con 14 pezzi d'orchestra. Siamo così eccitati che le persone sentano questa canzone perché sentiamo che mostri veramente un nuovo lato dei The Wanted.
Ascolta 'Show Me Love' dei The Wanted, il testo lo trovi a fondo pagina.
The Wanted - Show Me Love testo
You shouldn't know I love
But i'll never say it too much
Maybe you did turn to get me
Maybe i'll never know what I done

Now im lost in the distance
You looking me like a stranger
Cause how it looks right to me
If you're scared of the danger

I can show you america
All the bright lights in the universe
The cutest reach, the highest heights
A differente place, a different life
Remember that night at the beach's house
For a minute I thought the world was ours
All you had to do was show me love

Yeah it's true you know, we're not perfect
There's a fire inside of me
It means i'll fight for the things that are worth it
If it makes me feel complete
Cause im hitting rocks, and i'm taking shots
I'm prepared to lose everything i've got

Now im lost in the distance
You looking me like a stranger
Cause how it looks right to me
If you're scared of the danger

I can show you america
All the bright lights in the universe
The cutest reach, the highest heights
A differente place, a different life
Remember that night at the beach's house
For a minute I thought the world was ours
All you had to do was show me love

Show me love, looove
Show me love, looove
Show me love, show me show me love…
Show me show me love…
Show me love

I can show you america
All the bright lights in the universe
The cutest reach, the highest heights
A differente place, a different life
Remember that night at the beach's house
For a minute I thought the world was ours
All you had to do was show me love

All you had to do was show me love
Ti potrebbe interessare anche:
Iscriviti alla newsletter di AllSongs
Riceverai i nostri aggiornamenti anche via email, è semplicissimo!

Iscrivendoti acconsenti alle condizioni d'uso di AllSongs