News & Gossip
Classifica UK 26 ottobre 2015, KDA batte One Direction e Justin Bieber
C'è una nuova numero uno nella chart dei singoli più venduti nel Regno Unito: si tratta di "Turn The Music Louder (Rumble)" di KDA feat. Tinie Tempah & Katy B.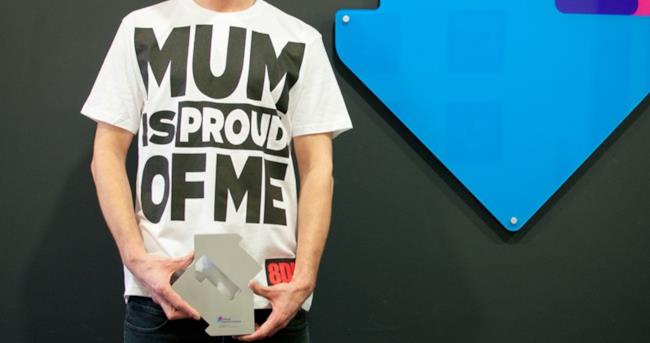 Il DJ e produttore inglese KDA - di cui non si conosce il nome e tanto meno il volto - ha piazzato la sua prima numero uno nella Official Singles Chart in Gran Bretagna con "Turn The Music Louder (Rumble)".
La traccia è stata pubblicata come strumentale per Ministry of Sound a inizio settembre, poi sono stati aggiunti i featuring vocali di Tinie Tempah - di nuovo al primo posto dopo "Not Letting Go" - e Katy B.
Anche in seconda posizione troviamo una nuova entrata: si tratta di "Perfect", l'ultimo singolo degli che anticipa il nuovo album "Made in the A.M." in uscita il 13 novembre.
Medaglia di bronzo è "The Hills" di The Weeknd, che fa un segnare un +2 rispetto alla settimana scorsa. Dopo il podio si piazzano invece due canzoni in discesa: "What Do You Mean?" di Justin Bieber e "Hotline Bling" di Drake.
Scendono di qualche gradino anche "Runnin' (Lose It All)" di Naughty Boy feat. Beyoncé & Arrow Benjamin e "Wasn't Expecting That" di .
All'ottavo posto abbiamo un'altra novità: si intitola "Be Right There" del DJ canadese Sleepy Tom con Diplo che sale di ben 83 posizioni rispetto a sette giorni fa.
Chiudono la classifica di questa settimana "Looked Away" di R City feat. Adam Levine e "On My Mind" di Ellie Goulding.
Tra le nuove entrate c'è da segnalare alla numero 21 "Second Hand Heart" di (vincitore di X Factor UK nel 2014) e .
Classifica canzoni top 10 UK 26 ottobre 2015
Turn The Music Louder (Rumble) - KDA feat. Tinie Tempah & Katy B
Perfect - One Direction
The Hills - The Weeknd
Hotline Bling - Drake
What Do You Mean? - Justin Bieber
Runnin' (Lose It All) - Naughty Boy feat. Beyoncé & Arrow Benjamin
Wasn't Expecting That - Jamie Lawson
Be Right There - Sleepy Tom & Diplo
Locked Away - R City feat. Adam Levine
On My Mind - Ellie Goulding
Iscriviti alla newsletter di AllSongs
Riceverai i nostri aggiornamenti anche via email, è semplicissimo!

Iscrivendoti acconsenti alle condizioni d'uso di AllSongs